When You Feel Undeserving
By Kelly Balarie, Crosswalk.com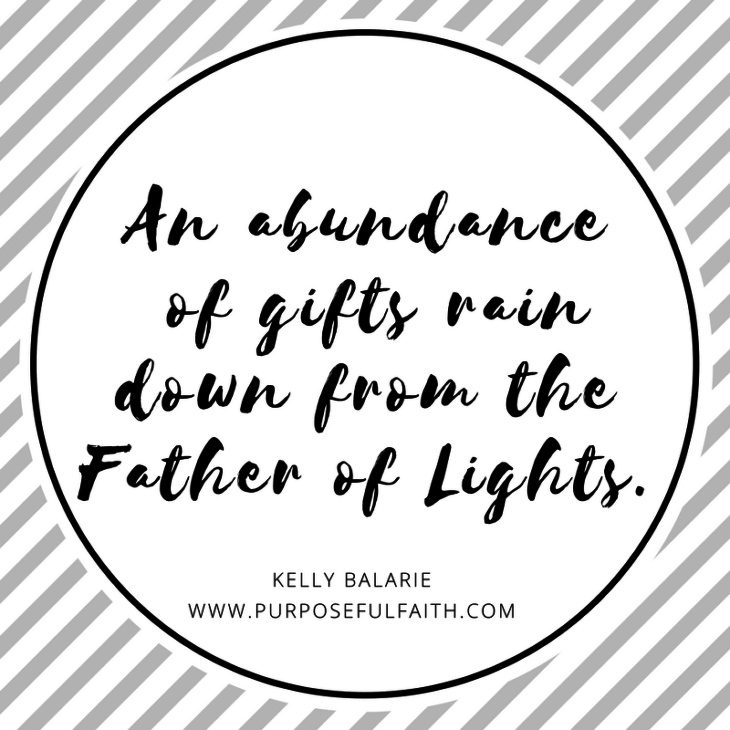 Do you ever think, "Everything is going so well...I wonder when is God going to pull the carpet out from under me?"
Or, "I don't deserve good stuff."
Or, "I feel guilty for accepting..."
I think this way sometimes. As if God's given me too much and suddenly needs to put me in my place. Or as if I'm spoiled by the fact He is good. Or like He is a killjoy who is out to punish me for my happiness.
Why do I do this?
Recently, I asked God for something. It was small, but I prayed for it to "get better". Amazingly, I immediately did, to a degree. I saw God move in incredible ways. Then, I wanted to ask him for something else, something more. I almost prayed...but then I heard:
Bad Kelly! You want too much.
Bad Kelly! You think God is there to give you everything.
Bad Kelly! You are selfish.
Bad Kelly! You know there are others who have it much harder than you.
Afraid to take too much from God, I almost missed the opportunity to see how much He really loves me. I almost stopped asking. Why? Because I counted the nature of God equivalent with the nature of man.
God gives abundantly. Many give, but then take for themselves.
God does even more than we ask or imagine. Man does and then expects something in return.
God continually pours out the best of who He is on our behalf. Man halfway gives and then gives up.
When we assign the track record of man to God, we always lose. In fact, we close down the opportunity to see the abundant nature of an abundant God. We essentially hold an arm up to God and say, "You're a little bit good, but not that good."
What are you believing about God today? In what ways have you held an abundant God back? How have you let the past hurts of man create a false view of God?
"I came that they may have life and have it abundantly." Jo. 10:10
"For the bread of God is the bread that comes down from heaven and gives life to the world." Jo. 6:33
Get Kelly's short daily blog post by email - click here.

Join the 4 Days to Fearless Email Challenge.
Or, book Kelly to speak at your next women's event or conference.