How Witnessing 9/11 Brought One Woman Closer to Christ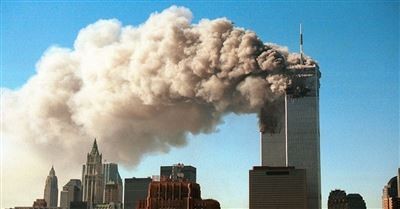 By Amanda Casanova, Crosswalk.com
A New York woman opened up about how September 11, 2001, changed her life and brought her closer to Christ.
"I was 31-years-old at the time and I just thought, 'well, I'm in control of my life, I'm in control of my future," Christina Stanton told Fox News. "I just need to work hard and God is going to give me what I want."
Stanton told Fox News that she and her husband, Brian, were on the terrace of their downtown New York apartment when the planes hit the towers of the World Trade Center.
"We were on our terrace, and right over my right-hand shoulder, the second one came, went right in front in front of us, turned and went in… and essentially blew us back into our apartment and knocked us out," she said.
She and her husband ran downstairs and out into the street where she recalled there was "complete and utter chaos."
"Are we going to die?" Christina asked her husband. Brian responded by beginning to pray the Lord's Prayer.
"When the attacks happened, I learned, 'Wow! I actually have no control,'" Stanton said. "My worldview was totally changed, and I really had to start over from the beginning: 'who am I?' and 'who am I in Christ'?
"It really did change every aspect of how I thought I was and where life was going to go for me."
Ten years later, Stanton was asked to speak about her experience and her faith at a church service. She said after that she decided to "explore more about my feelings on the subject, to write it down and share it with others."
Her book, "Out of the Shadow of 9/11: An Inspiring Tale of Escape and Transformation" was released in May.
Stanton also gave up her job as a New York City tour guide and went to work as director of missions at her church.
Her husband, Brian, also left his job in finance on Wall Street to become the CFO of their church.
Photo courtesy: Getty Images/Robert Giroux/Staff