4 Things Parents Should Know about Luck, the Family Movie from the Director of Toy Story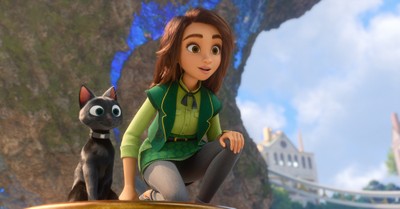 By Michael Foust, Crosswalk.com
Sam is a happy-and-outgoing 18-year-old woman who is living on her own for the first time in her life.
She has a new apartment. She has a new job. She also has – as she describes it – a string of bad luck.
Sam grew up in the foster system and – tragically – never found a "forever family." And wherever Sam goes, bad luck follows.
The morning of her debut at work, she gets locked in her own bathroom. Moments later, she discovers that her bicycle tire is flat. And at work, she trips and falls, leading to a chain reaction of broken glitter jars.
But then her luck changes – in an instant – when she nonchalantly picks up a shiny penny from a city sidewalk. She no longer gets locked in bathrooms. Her bicycle tires stay inflated. And at work, her boss is so impressed by her production that he offers her a new role.
"Lucky pennies are real," she tells herself.
Sam, who is as unselfish as she is lucky, decides to put her penny to the ultimate test: She'll give it to her young foster care friend Hazel, who wants a forever family but has yet to find one.
Unfortunately, though, Sam's bad luck catches up to her when she accidentally flushes the penny down the toilet.
The new movie Luck (G) tells the story of Sam as she sets out on a wild adventure to find another lucky penny. She goes back to that city sidewalk and befriends a talking black cat, who guides her to the enchanting "Land of Luck," where lucky pennies are made in a factory.
Here are four things parents should know about Luck:
Photo courtesy: ©Apple, used with permission.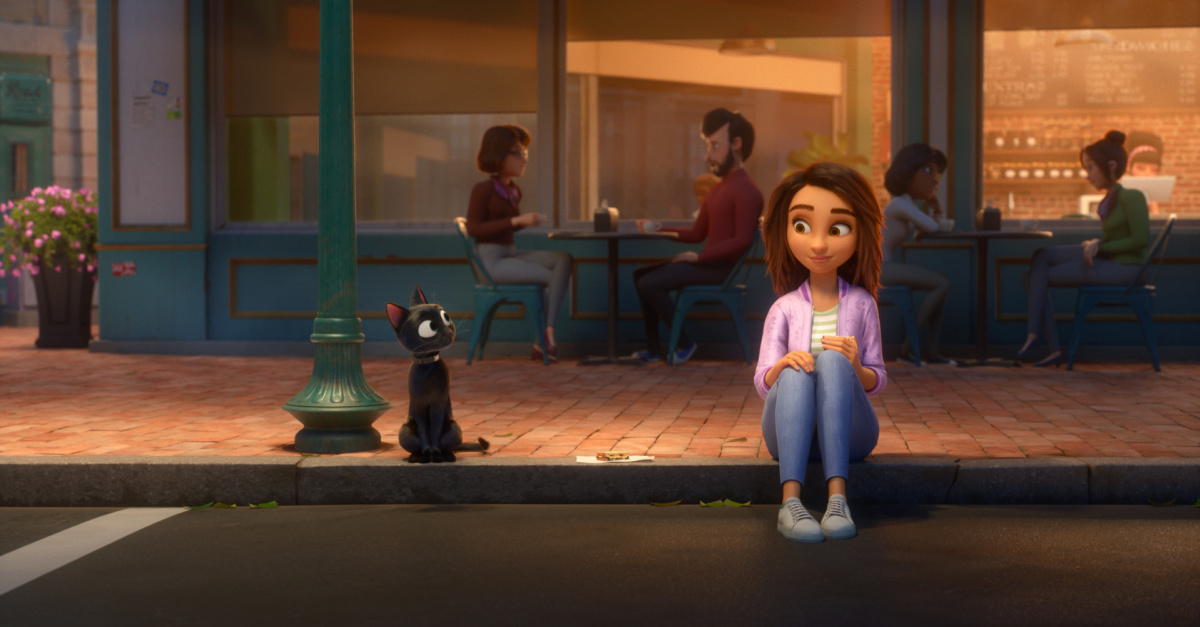 1. It's about Luck … but So Much More
On the surface, Luck seems to be a movie only about random chance. Sam visits the green-infused "Land of Luck," where she encounters smiling leprechauns, lucky pennies and even a goofy unicorn. She marvels as a huge machine – a "randomizer" – randomly dispenses luck to the "lucky" people across our great planet. At one point, she even visits the land of bad luck, which is inhabited by goblins and other creatures who – apparently – only have bad things happen to them.
The plot of Luck, though, involves more than just "luck." For starters, "luck" is a symbol for the good things and bad things in our lives – from the semi-comical (a jelly sandwich landing on the wall – that happens to Sam) to the significant (Sam's family history). The film urges us to find the "good" that came out of the "bad" moments in our lives. (More on that in a moment.)
Curiously, some of the happiest people in the film are the people in the land of bad luck. One scene takes place in a hilarious "land of bad luck" juice bar, where the inhabitants enjoy each other's company even as people are repeatedly tripping and spilling drinks. (John Ratzenberger of Cheers voices the owner.) During a game of basketball, the ball goes flat – but is quickly turned into a frisbee. (Everyone applauds.) It's as if the characters are telling us: You can find joy in life even when things don't go your way.
Photo courtesy: ©Apple, used with permission.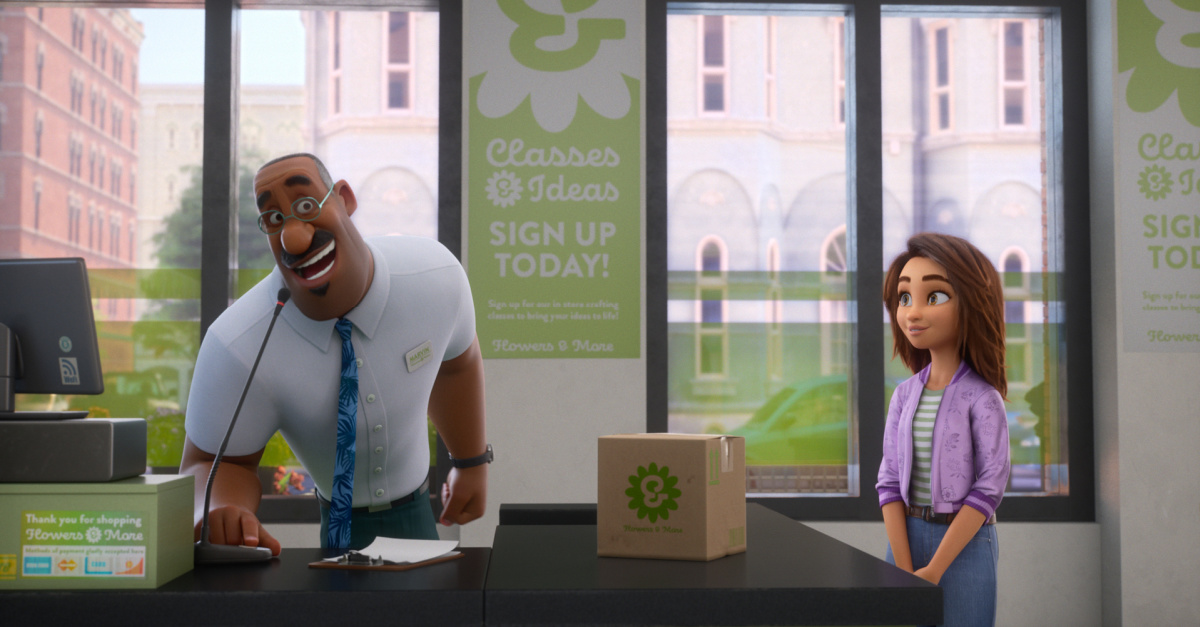 2. It Has an Adoption Angle
Sam's foster home forms the backdrop to the plot. As the film opens, she is reluctantly moving out of the "Coleman House," an all-girls building that cares for children who have no parents. As we learn, Sam never was adopted.
On her last day, she films a home video with her young friend Hazel, who records Sam singing Madonna's Lucky Star. Because Sam's best friends still live at the Coleman House, she wants to stay. But because of her age, she cannot.
"You're 18 now," she is told. "This is how it works."
It's painful to watch, yet it immediately gives you a reason to cheer for Sam. It also encourages you to help youngsters in the real world who are in a similar situation.
Sam is driven to her new apartment. She is given keys and told that in order to keep her apartment, she must maintain a job or stay in school.
Peggy Holmes, the film's director, told Crosswalk that the film has a message for those in situations like Sam.
"You can find your forever family," Holmes told Crosswalk. "It just might not look like what you thought it was gonna look like."
Photo courtesy: ©Apple, used with permission.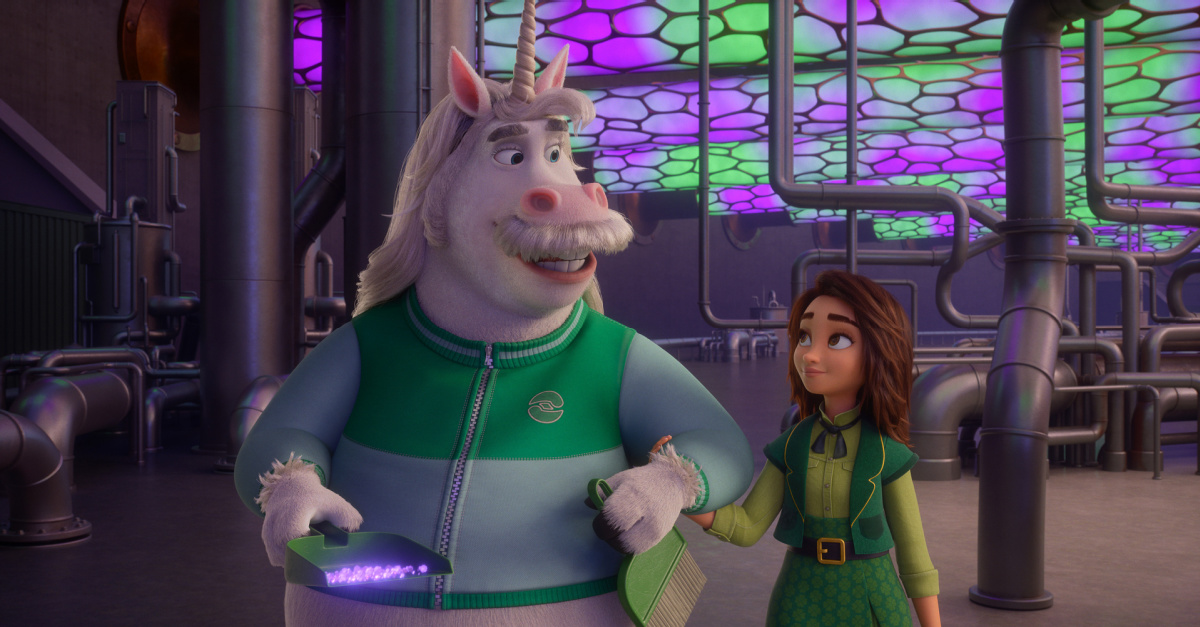 3. It Has a Biblical Message
The film doesn't end the way you likely expect. Although Sam does indeed find a lucky penny and does indeed chase "good luck," she also discovers the value in so-called bad luck. Given a chance to sever her world from the land of bad luck, she refuses.
"Without my bad luck, I would not have met Hazel," she says of her best friend.
She then lists the ways her life – and the lives of those around her – would have been different if everything had been "perfect."
Good things can be birthed from the bad moments in our lives, she tells her friends in the Land of Luck.
"What we really wanted to say about bad luck is this idea that sometimes the worst bad luck ever, when you look back, you realize, wait a minute, it wasn't all bad – because it led me to something else that turned out to be great," Holmes told Crosswalk.
Christian families can take this lesson a step further and reference Scripture's teaching in Romans 8:28: "We know that in all things God works for the good of those who love him."
Photo courtesy: ©Apple, used with permission.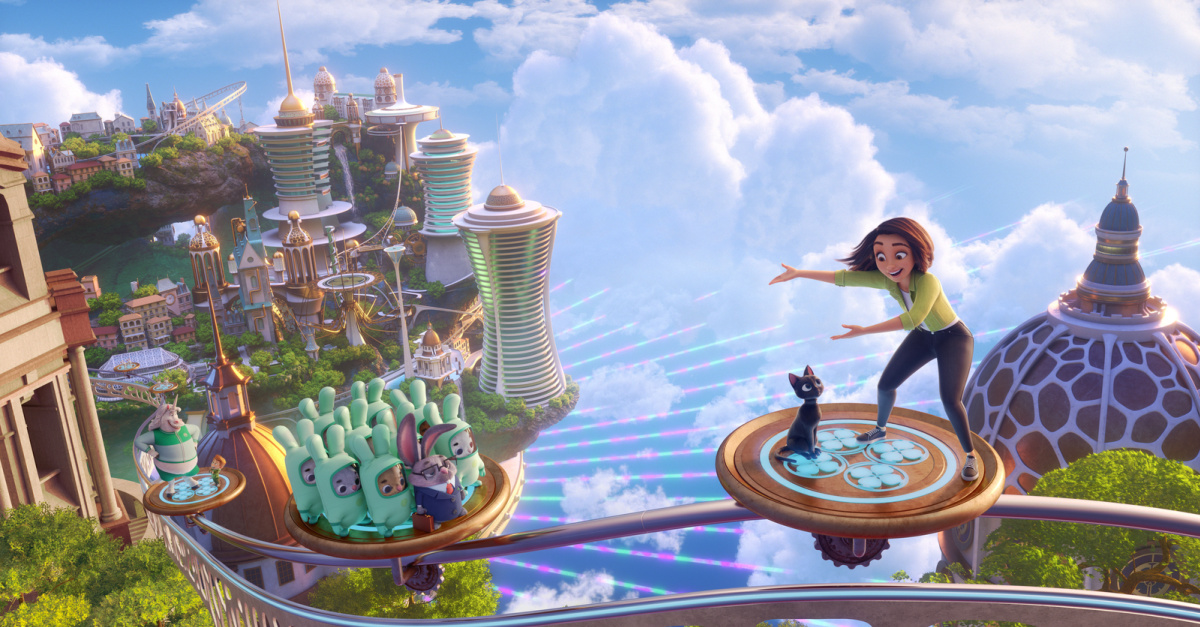 4. It's Produced by John Lasseter of Pixar Fame
Luck is the first film by Skydance Animation under the direction of John Lasseter, who made his name at Pixar while directing such hits as Toy Story (1 and 2) and Cars (1 and 2). (Lasseter is Skydance's Head of Animation. At Pixar, he was the chief creative officer.)
Thankfully, Luck remains as family-friendly as those better-known Pixar movies. It contains no language (outside of a "heck), sexuality (not even a kiss) or violence. Like many Pixar films, it's rated G.
"I was excited because it could be something small and nimble," Lasseter told The Hollywood Reporter, referencing Skydance. "I found that this was a great home for me and that we could build something pretty special, get the best talent in the world, and come together and aim to the level I've always aimed for."
Luck features big-time voices: Whoopi Goldberg, Simon Pegg, Jane Fonda and Lil Rel Howery, among others.
With solid lessons and outstanding animation, Luck is an entertaining debut film from an animation studio with lots of promise for families.
Luck is rated G.
Entertainment rating: 4 out of 5 stars.
Family-friendly rating: 4.5 out of 5 stars.
Photo courtesy: ©Apple, used with permission.
---
Michael Foust has covered the intersection of faith and news for 20 years. His stories have appeared in Baptist Press, Christianity Today, The Christian Post, the Leaf-Chronicle, the Toronto Star and the Knoxville News-Sentinel.
Looking for Wholesome Family Films This Christmas Season? Listen to Our Culture Expert Share Her Top 5 Family-Centered Films - Perfect for Family Movie Night!
The views and opinions expressed in this podcast are those of the speakers and do not necessarily reflect the views or positions of Salem Web Network and Salem Media Group.