Hillsong Worship - Elohim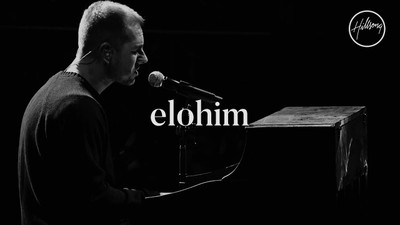 By from GodTube.com, Crosswalk.com
Hillsong Worship - Elohim from Hillsong-worship on GodTube.
The song from Hillsong Worship – "Elohim" – paints a picture of a God who is faithful to keep his promises. Even when it may not appear that he is around amid a struggle or a downright awful situation, he is still in control.
The song's first verse reminds us of God's faithfulness and that he will always fulfill his promises. The chorus of "Elohim" describes him as a God of love. It does so using a very popular verse in The Bible. In 1 Corinthians 13:4, it is written, "Love is patient and is kind; love doesn't envy. Love doesn't brag, is not proud." The musicians used the qualities mentioned in the passage from 1 Corinthians about love to describe God.
"God is patient
God is kind
He does not envy"
The song's second verse informs its listeners that God is all-powerful. That he'll be around long after our time on earth is gone and done but he still cares enough about what happens in our lives to call us "his children."
The performance of this song, as the video shows, takes place during a concert. One man sings while playing the piano. He is joined by a woman who sits on a stool while she sings about the power and faithfulness of God. A third person can also be seen in the video for the song. A man plays the guitar.
Give a listen to this song about an ever-faithful, all-powerful, and loving God!
Deuteronomy 7:9 "Know therefore that the Lord your God, he is God, the faithful God, which keeps covenant and mercy with them that love him and keep his commandments to a thousand generations;"
This content originally appeared at https://www.godtube.com/watch/?v=GDZZ7LNX; used with permission.
Photo credit: ©SWN/GodTube