'I Still Believe You're Good' Newsboys Official Music Video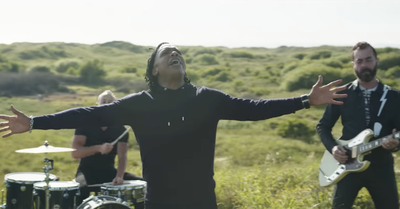 By from GodTube.com, Crosswalk.com
"You keep every promise, every word is true
There's beauty from the ashes in everything You do
Even in the valley, I still believe
You're good"
The Newsboys was originally founded in 1985. Though there have been various members, the current lineup is comprised of Michael Tait, Duncan Phillips, Jeff Frankenstein, and Jody Davis.
For decades, this Christian rock band has led us in worship with hits such as 'God's Not Dead' and 'We Believe.' Today, they're sharing the official music video for their newest single, 'I Still Believe You're Good.'
"I'm finding a peace that's real, no matter the way I feel
One way or another, You heal
You're going to turn my broken into whole
Turn my hopeless into hope, God no matter where I go, You lead"
The group traveled all the way to Wales to film this special music video. On Instagram, they wrote, "I Still Believe You're Good is one of our favorite songs off of STAND, and so when the opportunity to film a music video for it in the United Kingdom came up, it was a no brainer."
From the scenery to the lyrics, this worship song is the perfect way to praise His Holy Name. Who else agrees?
Isaiah 33:2 "O LORD, be gracious to us; we have waited for you: be you their arm every morning, our salvation also in the time of trouble."
Psalm 103:8-12 "The Lord is compassionate and gracious, slow to anger, abounding in love. He will not always accuse, nor will he harbor his anger forever; he does not treat us as our sins deserve or repay us according to our iniquities. For as high as the heavens are above the earth, so great is his love for those who fear him; as far as the east is from the west, so far has he removed our transgressions from us."
This content originally appeared at https://www.godtube.com/watch/?v=GDY7LWNX; used with permission.
Photo credit: ©GodTube