The Best of Pentatonix Christmas Covers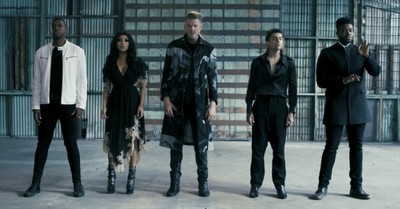 By from GodTube.com, Crosswalk.com
Pentatonix is famous for their range of voices, stunning harmonies, and ability to convey emotion to their listeners. The group rose to fame after winning season three of "The Sing-Off" in 2011. The show featured a capella groups competing for a recording contract. Of all of the competitors, Pentatonix continued to raise the bar, delivering memorable performances week after week. While their group has changed over time, they have stayed true to what makes them unique, releasing chilling originals and covers. Their current group is made up of Kirstin Maldonado, Scott Hoying, Mitch Grassi, Kevin Olusola, and Matt Sallee. As Christmas enthusiasts, they have continued to release Christmas albums each year. Their music videos have gone viral time and time again; be ready to get the chills and feel the joy of Christmas!
We hope you enjoy this compilation of some of our favorite Christmas covers by Pentatonix. Merry Christmas!
1. Hallelujah
2. Little Drummer Boy
3. Joy to the World
4. Mary, Did You Know?
5. White Winter Hymnal
6. Prayers for This World
On Instagram, the group shared their excitement about the new single. "We absolutely love the visuals in this one, and think it captures the song's meaning perfectly. It is one of our favorites off of the album, and we hope the world can find some comfort watching it, wherever you may be!"
You can find this song and more Christmas favorites on the newest Pentatonix album, Holidays Around The World, their eighth Christmas album.
7. Away in a Manger
There's nothing like hearing this hymn performed this way. This song is really getting me in the Christmas mood and it's the perfect reminder that He is the real reason for the season.
Luke 2:11-14 "Today in the town of David a Savior has been born to you; he is the Messiah, the Lord. This will be a sign to you: You will find a baby wrapped in cloths and lying in a manger." Suddenly a great company of the heavenly host appeared with the angel, praising God and saying, "Glory to God in the highest heaven, and on earth peace to those on whom his favor rests."
Photo credit: ©GodTube/PTXofficial