'Thy Word' Live Performance From Amy Grant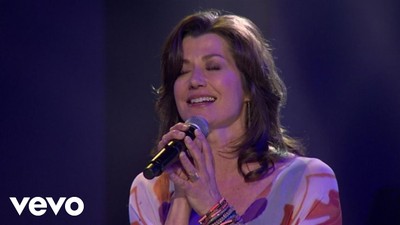 By from GodTube.com, Crosswalk.com
'Thy Word' – Live Performance From Amy Grant from Amy Grant on GodTube.
Decades later, it still remains a wonderful testament of God's promise and love for each and every one of us.
"When I feel afraid, think I've lost my way
Still you're there right beside me
And nothing will I fear as long as you are near
Please be near me to the end"
Singer-songwriter Amy Grant has been a staple in the Christian and pop music world for decades. Over the years, she's earned 6 Grammys and 22 Dove Awards for her hit songs such as 'Angels' and 'Baby Baby.' Today, Amy is giving all the glory to God with this live performance of 'Thy Word.' Just listen as she belts out these words of praise for our King.
"Thy Word is a lamp unto my feet and a light unto my path
Thy Word is a lamp unto my feet and a light unto my path
And a light unto my path
You're the light unto my path"
There may be times in our lives when we feel distant from the Lord. Let these words remind you that God is always by your side, and He is the light that will guide you back home.
Lift your voice in praise and let the whole world know that God is alive in all of our hearts.
Habakkuk 3:19 "The LORD God is my strength, and he will make my feet like hinds' feet, and he will make me to walk on my high places. To the chief singer on my stringed instruments."
This content originally appeared on GodTube.com; used with permission.
Photo credit: ©SWN/GodTube