20 Bible Verses to Comfort and Encourage You When Sadness Strikes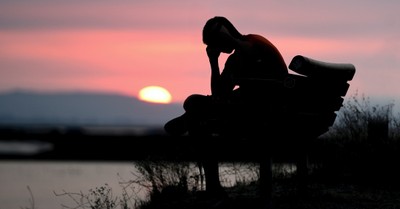 By Whitney Hopler, Crosswalk.com
You will sometimes experience sadness in this fallen world. But you will never have to suffer sorrow alone, since God cares and will be right there with you when you're sad. Your sorrow is never wasted, either. Sadness can grow into compassion, opening your heart so more of God's love can flow through your life. Here are 20 comforting Bible verses for sadness to help you whenever you're feeling sad.
What Does the Bible Say about Sadness?
The Bible says that sadness is a reality in our fallen world, where God's design has become corrupted by sin. Ecclesiastes 1:18 declares, "For with much wisdom comes much sorrow; the more knowledge, the more grief." In John 16:33, Jesus guarantees that "in this world you will have trouble". However, in that same verse, Jesus also promises "But take heart! I have overcome the world." He also promises: "in me you may have peace" in that verse. God cares about sadness and offers humanity help in the midst of it. In his earthly life as Jesus, God experienced sorrow regularly. Isaiah 53:3-4 describes Jesus in a way that highlights his sadness: "He was despised and rejected by mankind, a man of suffering, and familiar with pain. Like one from whom people hide their faces he was despised, and we held him in low esteem. Surely he took up our pain and bore our suffering…".
Biblical accounts of Jesus shedding tears show that crying is a healthy way to express sadness. "Jesus wept" (John 11:35) is the shortest verse in the Bible, but it makes a significant statement. Jesus – humanity's role model for how to live – cried when he was sad. Not only did Jesus cry in that instance (while grieving his friend Lazarus' death), but also at other times, such as when he cried about the faithlessness of people in Jerusalem (Luke 19:41-42). The Bible mentions others crying in front of a God who sees and cares. For instance, Psalm 58:8 says: "Record my misery; list my tears on your scroll – are they not in your record?" Research supports the biblical wisdom of crying as a way to express sadness. In my book Wake Up to Wonder, I explain scientific research that shows how crying can lead to many health benefits, such as relieving stress and pain, improving mood, and releasing chemical toxins.
The Bible also says that God will comfort people who are sad. Isaiah 49:13 proclaims: "… the Lord comforts his people and will have compassion on his afflicted ones." Jesus promises in Matthew 5:4: "Blessed are those who mourn, for they will be comforted." When your heart is broken by sorrow, you can invite God's love into the cracks that have broken open – and you'll grow more compassionate as a result. God will comfort you in ways that strengthen you to comfort others, 2 Corinthians 1:3-4 reveals: "Praise be to the God and Father of our Lord Jesus Christ, the Father of compassion and the God of all comfort, who comforts us in all our troubles, so that we can comfort those in any trouble with the comfort we ourselves receive from God."
More Comforting Bible Verses for Sadness
In addition to the 9 comforting Bible verses for sadness that we've just explored, here are 11 more to encourage you:
"Godly sorrow brings repentance that leads to salvation and leaves no regret, but worldly sorrow brings death." – 2 Corinthians 7:10
"'Even now,' declares the LORD, 'return to me with all your heart, with fasting and weeping and mourning.'" – Joel 2:12
"… weeping may stay for the night, but rejoicing comes in the morning." – Psalm 30:5
"The righteous cry out, and the LORD hears them; he delivers them from all their troubles. The LORD is close to the brokenhearted and saves those who are crushed in spirit." – Psalm 34:17-18
"Even though I walk through the darkest valley, I will fear no evil, for you are with me; your rod and your staff, they comfort me." – Psalm 23:4
"The LORD himself goes before you and will be with you; he will never leave you nor forsake you. Do not be afraid; do not be discouraged." – Deuteronomy 31:8
"So do not fear, for I am with you; do not be dismayed, for I am your God. I will strengthen you and help you; I will uphold you with my righteous right hand." – Isaiah 41:10
"Trust in him at all times, you people; pour out your hearts to him, for God is our refuge." – Psalm 62:8.
"I consider that our present sufferings are not worth comparing with the glory that will be revealed in us." – Romans 8:18
"'Never again will they hunger; never again will they thirst. The sun will not beat down on them', nor any scorching heat. For the Lamb at the center of the throne will be their shepherd; 'he will lead them to springs of living water. And God will wipe away every tear from their eyes.'" – Revelation 7:16-17
"And I heard a loud voice from the throne saying, 'Look! God's dwelling place is now among the people, and he will dwell with them. They will be his people, and God himself will be with them and be their God. 'He will wipe every tear from their eyes. There will be no more death or mourning or crying or pain, for the old order of things has passed away.'" – Revelation 21:3-4
A Prayer for When Sadness Strikes
"Dear God, thank you for listening and caring as I pour out my feelings to you honestly. I'm struggling with sadness because [describe the circumstances that are contributing to your sorrow]. Jesus, you know what it's like to feel this way. Thank you for serving as my advocate in all situations and being there for me in life's ups and downs. Please help me notice your presence with me right now. I'm grateful that I don't need to be happy to discover joy. I can find joy in every circumstance because I can always connect with you, the source of joy. I want to experience joy even in difficult times. Show me how sadness and joy can co-exist and take me deeper into your love by making me more compassionate. Use my sorrow to accomplish good purposes in my life and in other people's lives, as well. When I cry and you see my tears, please meet me where I am and renew my health and my hope. Let me feel your love for me, my Father in heaven. Keep me close to you, no matter how much I struggle with this sadness. Strengthen my faith in you and help me hold onto the reality of the hope I can find in a relationship with you. Thank you for accepting me just as I am and giving me grace whenever I need it. I gratefully receive all of your love God, and I love you back – in both the bad times and good times of my life. Please keep encouraging me as I walk with you day by day. Amen."
Conclusion
Bible verses for sadness show that God cares and is ready to comfort you when you're sad. Reaching out to God in your sorrow can bring hope into the cracks of your broken heart, helping it grow and become stronger. Seeking God in sadness welcomes more of God's love into your life. You can emerge from sadness with compassion – just as Jesus modeled during his life on Earth.
Photo Credit: © Unsplash/Jude Beck
---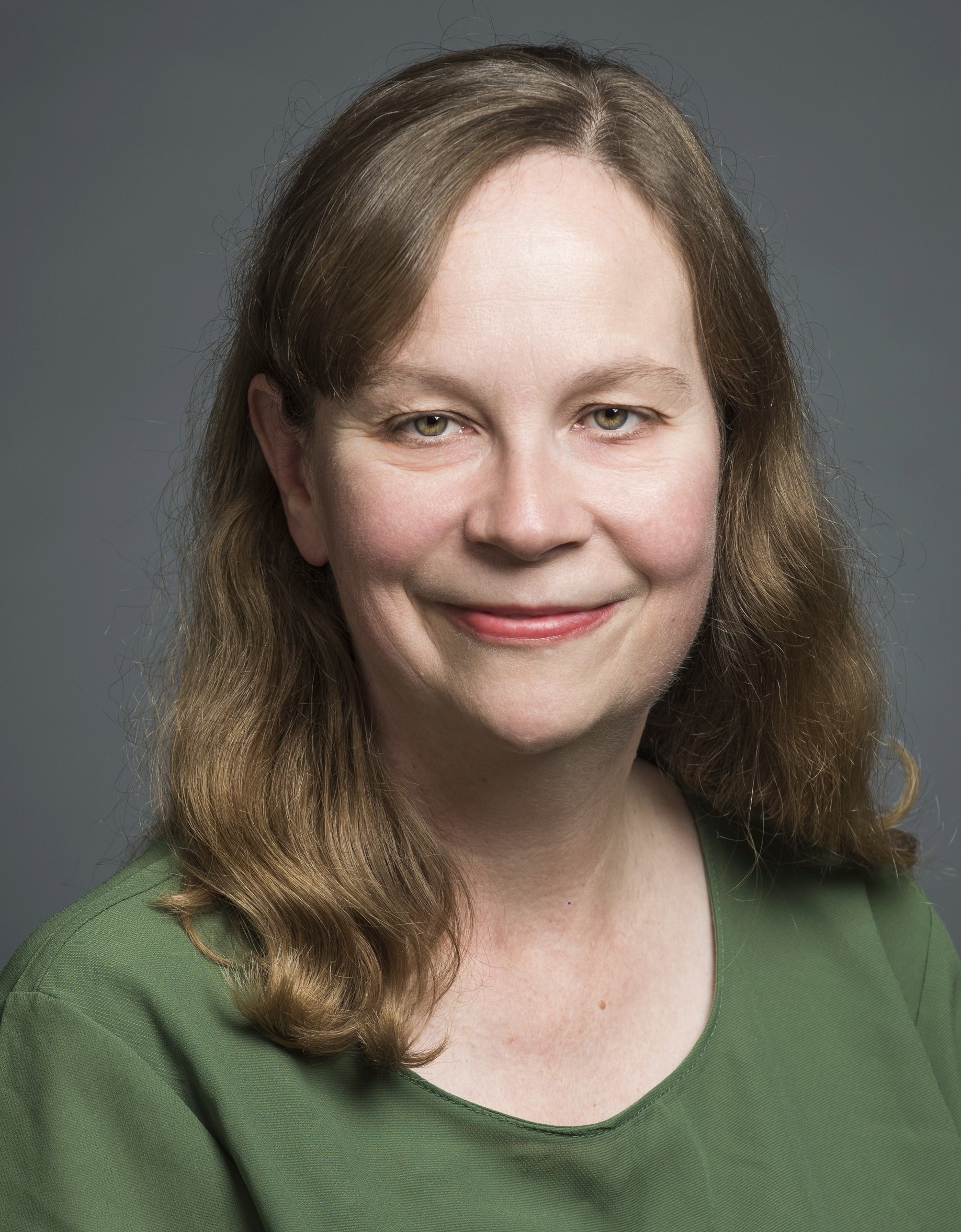 Whitney Hopler is the author of the Wake Up to Wonder book and the Wake Up to Wonder blog, which help people thrive through experiencing awe. She leads the communications work at George Mason University's Center for the Advancement of Well-Being. Whitney has served as a writer, editor, and website developer for leading media organizations, including Crosswalk.com, The Salvation Army USA's national publications, and Dotdash.com (where she produced a popular channel on angels and miracles). She has also written the young adult novel Dream Factory. Connect with Whitney on Twitter and Facebook.