10 Cold Weather Accessories to Keep Your Winter Outfit Cozy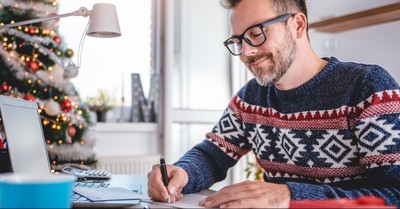 By Michelle S. Lazurek, Crosswalk.com
Many people love the holiday season but hate the cold weather associated with it. January and February can be especially brutal for those who live in the North because the weather can be unpredictable, sometimes dipping in the negative numbers. But there are some upsides. Warm fires and hot cocoa can make even the brutalist of days bearable. Additionally, dressing with fun yet cozy cold-weather accessories can make curling up by the fire with a loved one an event that people look forward to.
Here are ten cold-weather accessories that make any outfit cozier:
Photo Credit: ©GettyImages/Kerkez
1. Sherpa-Lined Boots
While a good sturdy pair of winter boots is necessary for any cold-weather ensemble, fleece-lined boots can be both stylish and cozy. For those with little money to spare, cheaper forms of lining can be found in big box stores and other discount stores, sometimes as low as $5. It doesn't have to be expensive to be fashionable and can provide some extra cozy comfort to cold feet after coming in from a hard day of shoveling snow and scraping ice off the car windows.
One piece of advice: don't wear them outside. Invest in a pair of sturdy winter boots that provide traction to protect you from slipping on the ice and snow. They will also keep your toes from being wet! Put on the sherpa boots after you come in, and look forward to some luxury!
2. Scarves
Scarves are fashionable and can also express your unique fashion sense. Many scarves can have logos and emblems of favorite sports teams or can be monogrammed with your initials for an extra preppy flair. Although some wool scarves can feel itchy on the skin, cashmere, silk, or cotton will help ease the itch and keep you warm while allowing you to express yourself wherever you go.
3. Fleece Leggings
Not only are leggings a great fashion addition to any dress or tunic, but fleece-lined leggings are also so comfortable you'll want to sleep in them! They are a step above sweatpants and jazz up any outfit. Plus, once you finish a hard day's work, you can keep them on and use them as loungewear. Additionally, they will also fit under a pair of jeans for an added layer of warmth on a chilly, cold night.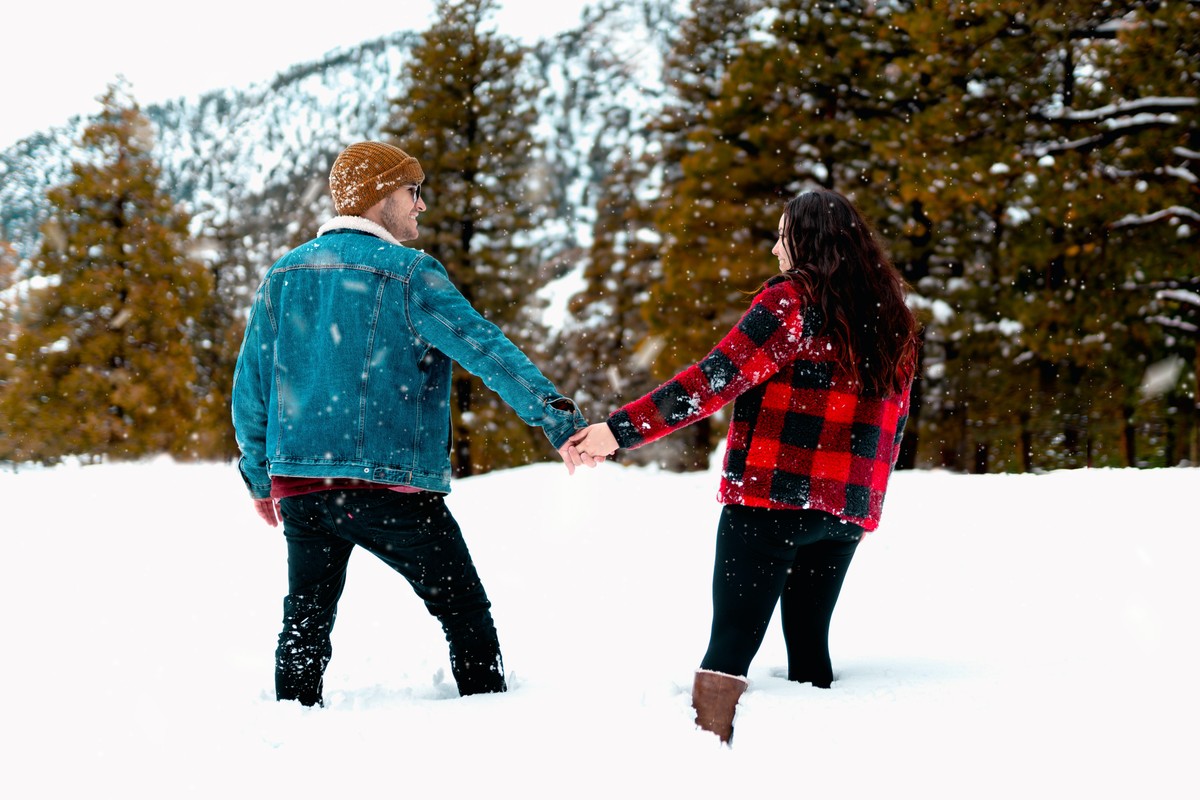 4. Earmuffs
Earmuffs are an old standby when it comes to keeping your ears warm during the winter. But sometimes the band used to connect the earpieces is too tight which, when worn for long periods of time, can give you a headache. Additionally, if you want to use headphones while you're outside shoveling snow, earmuffs are not your best bet. However, look for sherpa or fleece-lined earmuffs, which keep your ears protected, comfortable, and able to listen to your tunes.
5. Thermal Underwear
For years, people have been using thermal underwear in the winter months. This accessory is a perfect addition because it provides a thin layer of winter protection without being too bulky or too warm. Runners particularly like them if they want to jog in cold temperatures as they protect their skin from frostbite. For those who like to pinch their pennies during the winter season and conserve energy, wearing an extra layer of thermal underwear under your clothing might help you turn down the heat and turn up the savings.
6. Wool Headband
Headbands are a great alternative to earmuffs and come in many different types of fabric. If wool is too itchy, they also come in fleece, cotton, and acrylic. Earmuffs can feel too bulky and can slip off the head easily. Headbands have a no-slip grip and stay in place regardless of your activity level. They also are great for hiding Airpods or earbuds if you prefer them not to be seen. Some more expensive brands also have Bluetooth availability so you can listen to your favorite tunes while shoveling that huge pile of snow. Some people prefer headbands over earmuffs simply because they're more popular right now, but this is one accessory that is equal in both fashion consciousness and functionality, so you can check those items off your winter to-do list in style and comfort.
Photo Credit: ©Unsplash/Ryan Hoffman
7. Gloves
Leather gloves are a classic style and also keep hands from getting dry and chapped. If you are looking for gloves merely for protection against the elements, choose a thicker fabric like wool. When temperatures hit sub-zero, you may want to opt for your mother or grandmother's homemade knitted creations to protect your skin from extreme dryness. If you are choosing function over appearance, there are also gloves that have special tips so you can use them to scroll on your phone and not have to take them off. You may also choose gloves that come in two pieces and fasten together with Velcro. You can take one piece off, revealing your fingers if you need to use your hands to grip or to drive using your steering wheel without slipping off.
8. Hats
For those who love wearing hats, a crocheted or knitted cap is perfect to keep the head warm, especially for men who are already accustomed to wearing hats or only have a thin layer of hair to protect them. Although these hats are commonly worn by children, hats, like scarves, can also be a way to express yourself. Many sports teams have hats with their logos or favorite player embroidered on them. Beanies are also popular in certain areas of the country, particularly the Pacific Northwest. Some may use it for fashion, but a simple knitted cap will do when you want to keep warm from blistering brisk weather.
9. Fuzzy Socks
Not only are socks an inexpensive way to express yourself, but they can also be layered in pairs for those who get extra cold or have poor circulation in the winter months. You can choose to wear plain colors, or you can be a bit daring and get knee-high socks with funny expressions on either the sides or soles. You can tease your family members by wearing socks on the soles that say "if you can read this bring me a coffee." This is a light-hearted yet inexpensive way to keep your feet warm and survive the cold.
10. Hand Warmers
These little pockets of warmth have become popular over the past few years. These pea-sized squares pack a punch when it comes to delivering warmth to your chilly hands. Simply push on the square to activate the pocket and place in your closed hand. Some brands can deliver warmth for up to 1/2 hour to an hour after activation, so make sure to have several in your pocket to keep the warmth consistent. They are also perfect for a quick shovel to keep up with winter's demands. Although not necessarily a fashion staple, hand warmers can be a great accessory to deliver that extra bit of warmth or if you want to play with your children in the snow.
Many people dread the winter months. In fact, winter can be quite a drag if not prepared. But by stocking up on these fashion-forward cold-weather accessories, you can brave even the harshest winter days and look great while doing it.