6 Things I've Learned as a Foster Mom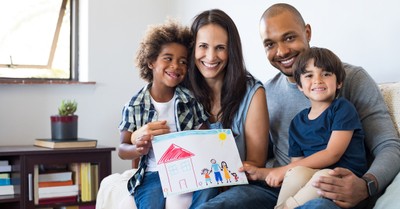 By Amanda Idleman, Crosswalk.com
Every family is unique. No one family shares the same story. One thing is for sure, no matter how you become a parent or what the shape of your family looks like, we need God's grace to carry us through this crazy journey!
We do know that God's people are specifically called to take care of orphans and the least of these in our communities. One way to stand up for struggling families, love children who cannot be parented safely by their biological families, and serve in a radical way is through foster care.
Psalms 68:5-6 says, "Father to the fatherless, defender of widows— this is God, whose dwelling is holy. God places the lonely in families; he sets the prisoners free and gives them joy. But he makes the rebellious live in a sun-scorched land." God's heart is to set the lonely into families!
God uses us to bring healing to the brokenness that plagues our world. While foster care and adoption always carry grief and loss with them, God can turn around even the most difficult of circumstances when we invite him into our stories.
We have been foster parents for three years and are in the process of adopting our son from care. We were so afraid of many things when we began this journey that it almost stopped us from responding to the calling that God had laid on our hearts. There also have been many things that have surprised us as we have begun walking this journey with the Lord. God has used our foster care journey to bless our family in amazing ways! He has grown up our faith and expanded our hearts. We have learned so much these past almost four years, and we are so grateful!
Here are some of the things I've learned as a Foster Mom:
Photo credit: ©GettyImages/Ridofranz
Stock Footage: soundstripe.com, Images: Canva.com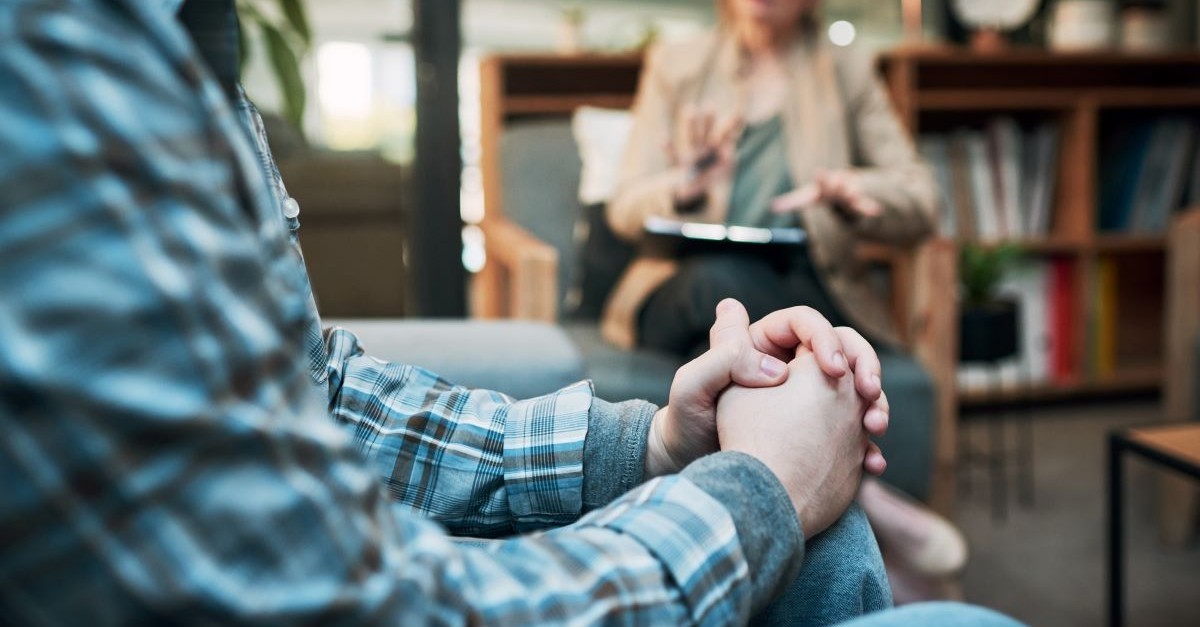 1. Being Trauma Informed Is Key
Trauma is an evil force in our world that changes our brains and makes our lives harder to navigate. Kids that enter Foster Care or are adopted have all experienced trauma. Being separated from your birth family, even within moments of entering this world, is a traumatic event. Loss is written into the stories of the families and children who enter foster care or are adopted.
Sadly trauma can manifest itself in some intimidating ways. Children who have endured separation, abuse, and neglect often struggle to control their emotions, actions, and more. Parenting a child with this history is intimidating!
I joked that the foster parent training we went through was designed to scare us from signing up for this gig because the stories they share about potential situations we might face as foster parents can be terrifying to hear. This training, while daunting, was created in a way to prepare us for the most complex situations we may face, so we didn't step into this new role unprepared.
What helped me overcome this fear was talking to other foster parents I knew had been doing this work for several years. They told me their experiences, both good and bad, and helped me remember that these kids are worth the risk.
Their stories put more of a human face behind our class's descriptions of ways we may see trauma manifest in our homes. They also assured us that so many of the kids that enter the system are amazing and not as difficult as we might expect. The beautiful moments of love and connection vastly outweighed the tough ones. Also, the journey of becoming trauma-informed doesn't end at foster parent training. We must strive to continue to understand throughout our foster and adoptive children's lives, but they are absolutely worth the extra effort that parenting through trauma responses requires.
Photo credit: ©GettyImages/PeopleImages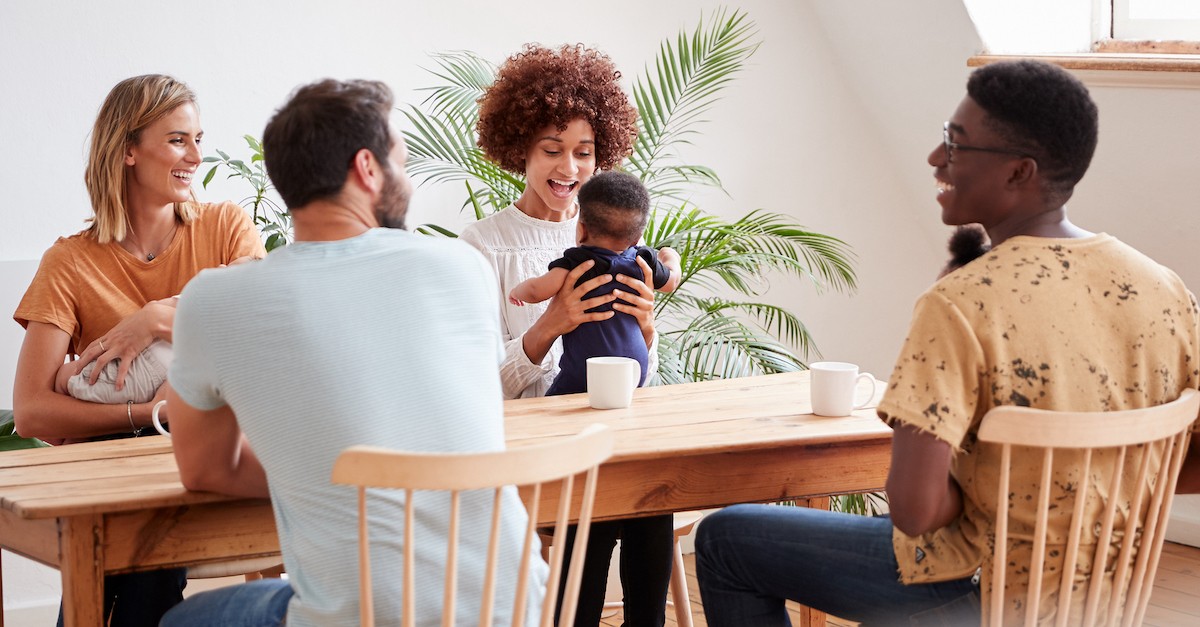 2. Fostering Is a Family and Community Affair
We had become Foster parents with three biological children ages 3, 5, and 7 in our home. Understandably they were our biggest concern when we began the process of becoming foster parents. We wanted to ensure they would be safe, cared for, and comfortable with everything we were stepping into as a family.
DSS helped us see that they were there to support our family, not pressure us into saying yes to something we felt uncomfortable with. Our social worker took time to get to know us, so she could match us with cases that would be a good fit for our family.
I've learned that having kids in our home is one of our greatest assets as resource parents. Our kids offer extra love, comfort, and experience to any child that enters our home. Our kids love the kids in our care so well! They help them feel welcome in our home, as kids in care are more skeptical of new adults, but they may connect more easily with other kids.
Our experience as parents has helped us be more confident taking on the role of resource parents. While anyone can foster (and should if they feel called to it!), it's easier to adjust to adding a child to your home when you've already done it several times before fostering.
We have important boundaries around what our "yes" looks like at this phase in our lives with young children in our home; it's important to protect everyone involved in this work. We also see that God is able to use our entire family to love on the kids we welcome home. Seeing our kids be the hands and feet of Jesus in such a practical way is beautiful!
Photo credit: ©GettyImages/Monkeybusinessimages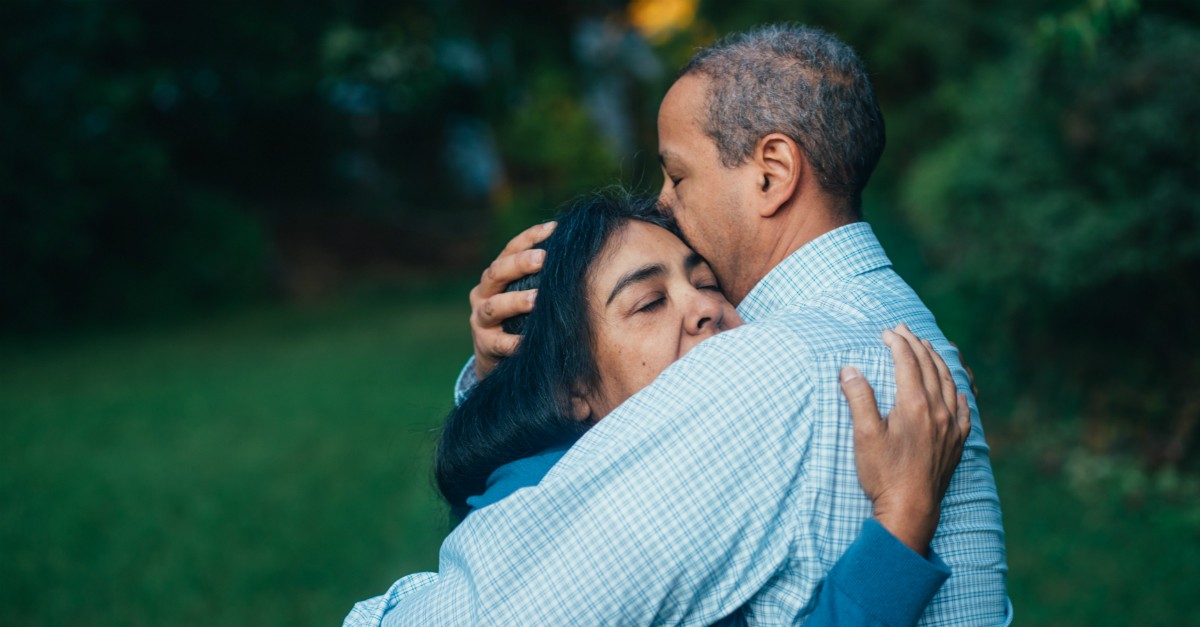 3. The Fear of Grief Can Stop Us from Stepping Into This Role
The biggest objection I hear to becoming a foster or adoptive parent is the reluctance to experience grief on behalf of a child in need.
It is impossible not to grow attached and even very quickly fall in love with the kids that you bring into your home. Honestly, it's exactly what you are called to do! You are there to show a child that has experienced deep loss and trauma what unconditional love looks like. Undoubtedly, saying goodbye to them and accepting that you are not in control of how their future will unfold is heartbreaking!
Our culture struggles with grief. We avoid it at all costs. I also hate grief; I am scared of it, yet, I felt the Holy Spirit nudge me to realize that he doesn't wish to spare me of this emotion. He invites me to walk in it alongside these vulnerable children because they are worth it!
As hard as it is for my family and me to step into a vulnerable place with these children, He does not wish for these kids to be alone in this valley of uncertainty, pain, trauma, and loss. As believers, aren't we called to love the least of these? That means God expects us to be willing to share in the pain of others for his glory.
If the church shies away from this tough work, then who will do it? It makes no sense for anyone to put themselves into such a challenging role unless you feel called to it by Jesus!
Photo credit: ©Unsplash/Gus Moretta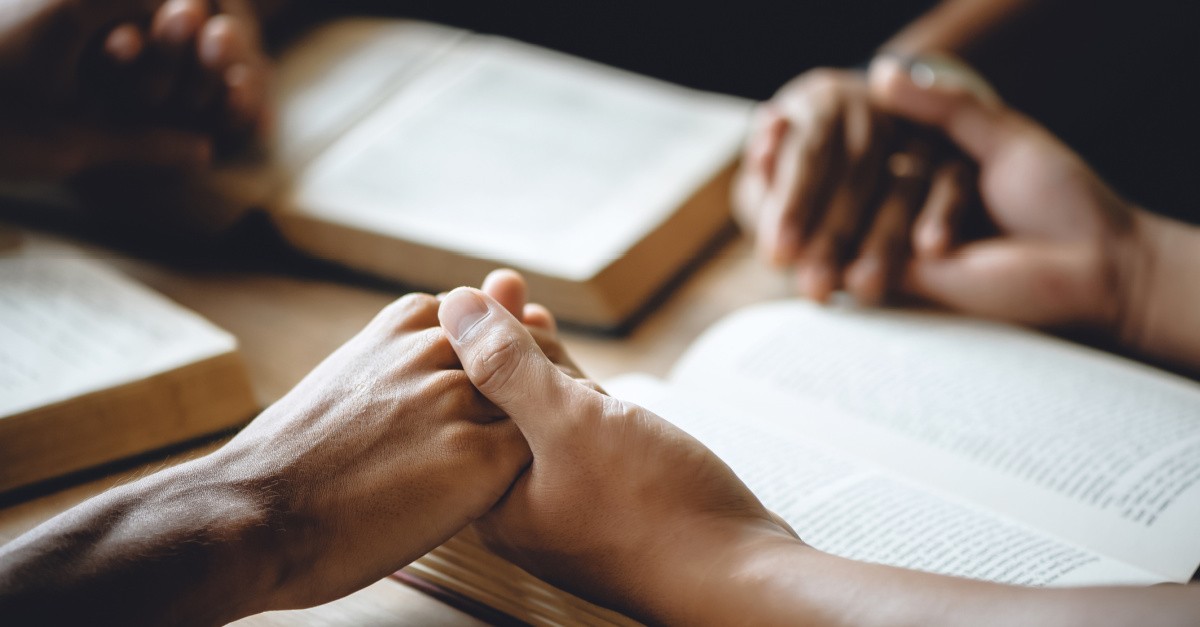 4. God Provides Abundantly
God's heart is for the least of these.
When we step out in faith to love and serve this community, he shows up in a big way. When we started our journey, we needed more space in our home. God showed me a house that same night we decided to say yes to this calling. Through a series of miraculous events, we now live in that home. This is just one of the so many ways that God has made way for us to serve and provide for our family and the children he desires us to care for.
God wants us to be equipped for the work he calls us to. If you have a need, desire, or reservation, bring it to him. God provides what we need in his timing. For some of us, that can be a quick journey. For others, I know waiting for a child that God has laid on your heart can be a long journey. We can stand assured that God's heart is in this work, and he will help us through the obstacles that may lay ahead.
5. God Gives Me Peace and Strength
I am not brave. I am an anxious person that struggles to trust God in the face of the unknown. Becoming a foster parent has allowed me to truly allow God to work through my weakness.
He has given me peace when my natural reaction was to cower in fear. He has strengthened me when I have wondered if having my heart so completely on the line was worth it. He has provided people in my life who have encouraged my family, supported my family, and worked hard on behalf of the ones in our care.
You don't have to be a particularly extra strong person to step out in faith on behalf of a child in need of a loving home. All you need is the power of the Holy Spirit at work in your life! That does not mean you shouldn't get all the support and training you can find. It also doesn't mean that everyone is in the right stage of life or is called to be a foster or adoptive parent, but it does mean that God is your helper as a foster and adoptive parent. He gives you strength and peace that goes against what feels reasonable.
Photo credit: ©Getty Images/Khanchit Khirisutchalual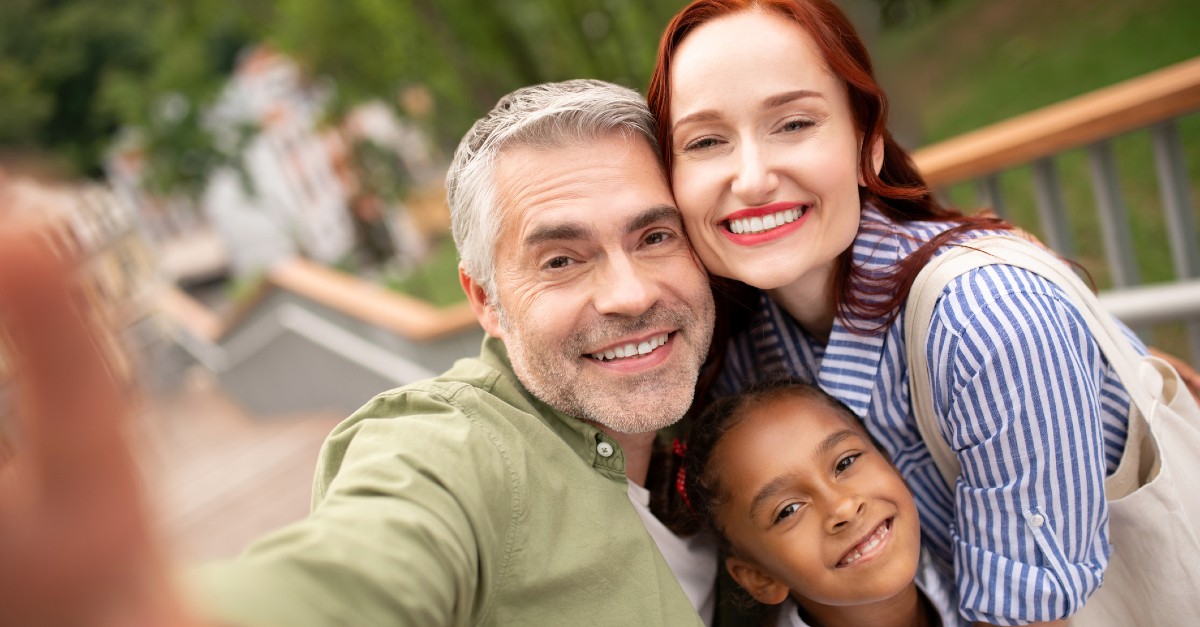 6. Choosing to Love, Even for a Short Time, Is Rewarding
Many people focus on the leaving part of foster care, and while it is hard to say goodbye to a child you have invested yourself in, I have been surprised to find that choosing to love is so worth it, even if it's for a short season. Foster care has revealed that I often love others in hopes of seeing a certain long-term outcome. Fostering really challenges you to embrace the moment and give of yourself sacrificially, not knowing what the future holds.
The beauty that comes when we embrace the moment with these kids is so rewarding! Their presence offers so much life and joy to your home, even if it's just for a season. It's also one of the most amazing things to see a family come back together. You can give a family the gift of support, encouragement, safe care, and so much more when you foster in a situation where reunification is possible.
Foster care is truly about stepping up to help a family unit, not just a child in need. When we see this role through the lens of serving a family in crisis, not just as rescuers for a child, we begin to see the prospect of saying goodbye differently. While we will grieve the loss of the joy of that child in our home, we can celebrate that we have supported a family in such a meaningful way that led to successfully keeping a family intact.
James 1:27 says, "Religion that is pure and undefiled before God, the Father, is this: to visit orphans and widows in their affliction, and to keep oneself unstained from the world." God calls us all to find ways to love the most vulnerable around us. For some, that means stepping into foster and adoptive roles, and for others, that looks like supporting those who can open their homes. We are all called to this work; may you dare to ask God how he can use you to live a life of pure religion. He is faithful to guide your steps on this incredible journey!
Photo credit: ©GettyImages/Zinkevych