5 Prayers That Teachers Can Pray Over Their Classrooms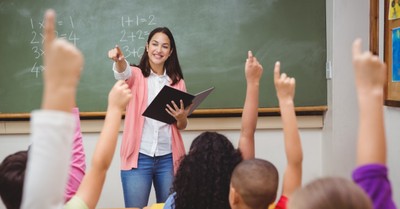 By Kristine Brown, Crosswalk.com
Changing careers after 15 years as a junior high teacher was one of the hardest decisions I ever made. Saying a final goodbye to the classroom meant stepping away from what became more than a job to me— even more than a calling. It was my mission.
Thinking back on that time brings a flood of competing emotions. The heart of a teacher is complex. We love every child that walks through our doorway, and we fight for them like we would our own family. We spend hours toiling over our best lessons when we know we may get nothing but eye-rolls and glazed looks in return. We lose sleep worrying about the burdens kids carry, which consist of much more than what will fit in the average backpack.
Because we know what only teachers know—the joy of witnessing that one student when the lightbulb turns on. That moment makes the long hours, unrealistic expectations, and sleepless nights worth it.
Carrying the title of teacher also means more than helping kids hope, dream, and succeed. It means a parent entrusts us with their most precious treasure. And in order to feel equipped for the challenge, we need Jesus.
So amid my busy teacher life, I incorporated prayer in different ways throughout my day.
Here are 5 types of prayers I prayed for my classroom and students over the years. These are for you, my fellow teacher and warrior in the faith. You are strong, capable, and uniquely qualified for this crucial work. But you cannot go it alone. I pass these prayers along with much respect and support. May they serve as mighty weapons as you step onto your mission field this year and in those to come.
1. A Short Prayer to Start a Busy School Day
Early morning club meetings, impromptu visits with the principal in the hallway, or getting your own kids to school on time— all this and more can leave you with little time to talk to God before that first bell rings. This short prayer offers a perfect way to start a busy school day when you have limited time in the morning:
Dear Lord,
On this busy morning, while I rush to get things in place before my class arrives, let me not forget the most important item on my to-do list— talking to you. In the middle of hustling to have everything ready on time, I can bring my cares to you and invite your presence into this room. What an amazing truth! Father, let your peace saturate my heart. Bring calm where stress wants to take hold. Soothe my anxious thoughts with your power.
Your Word says in Psalm 55:22, "Cast your cares on the Lord and he will sustain you; he will never let the righteous be shaken" (NIV). So I turn my schedule over to you right now, and I choose renewed joy and excitement for the day ahead. I do not need to feel rattled or shaken because you are here with me. Thank you for this promise.
And lastly, Father, help my students enjoy their time with me today. To feel at peace, free from worry, and eager to learn. In Jesus' name I pray, Amen.
2. A Prayer Walk through the Classroom
Excitement builds as we prepare to meet our students. In all the chaos, pausing for a prayer walk gives us a chance to pray over every inch of the space and every child who enters. It allows us to invite the Holy Spirit's presence into our room before the students arrive.
A prayer walk can also serve us well throughout the year. (Hint: Turning it into a silent prayer walk is a great idea for test-taking days!)
Dear Lord,
Thank you for bringing me to this place for a special purpose. As I walk around the room, I am filled with gratitude and humility. Your Son, Jesus, said, "You did not choose me, but I chose you and appointed you so that you might go and bear fruit—fruit that will last—and so that whatever you ask in my name the Father will give you" (John 15:16). Thank you for trusting me with this assignment. Thank you for appointing me to be a teacher.
When I touch each empty chair or desk, please bless the child who will sit there. Calm their fears, strengthen them, and lift them up with your righteous right hand. (Isaiah 41:10) With each step I take across the floor, I pray for your Holy Spirit to fill this place. May we feel overwhelming comfort and peace as we go through our daily tasks. And as I place a hand on each of these four walls, I ask you to surround us like a fortress. Your name is a strong tower that we can run to for safety. Let this classroom be a safe place for kids to learn, thrive, and succeed. Equip me to do the good work you have called me to do. In Jesus' name I pray, Amen.
3. A Prayer Covering for Protection at School
Teachers understand the weighted responsibility of caring for their students. We take that responsibility seriously. But with the tragedies we've seen in recent months, we can become vulnerable to fear. This prayer will help us call on God for protection while also preparing ourselves to keep kids safe in an emergency.
Dear Lord,
I have no words to describe my heartbreak over recent tragedies. School violence is at an all-time high, and when I think about the victims and their families, I feel angry and fearful. Ease my fears with the comfort of your promises. Help me hold onto the truth of your Word so that I can live each day with steadfast hope. I put my trust in you alone. You are a good and faithful Father.
Give me wisdom to know how to create a safe place for my students. Equip me with courage to face the unknown and the ability to remain calm in a crisis. I also ask for wisdom for our school leadership as they work to ensure a safe environment for everyone in our building.
Psalm 121:7-8 says, "The Lord will keep you from all harm—he will watch over your life; the Lord will watch over your coming and going both now and forevermore." Let this be my battle cry for the safety of my students. Protect us this school year, Lord. As kids come and go from my classroom each day, watch over them. Thank you for keeping them from harm. In Jesus' name I pray, Amen.
4. A Prayer for Students as They Return from Break
Spring break, summer break, or even a one-day teacher in-service can throw a normal classroom routine out of sync. Teachers can spend time and energy fighting to get learning back on track, or we can give our petitions to God and let him do the fighting for us.
Dear Lord,
The first days and weeks back in the classroom after a break bring a lot of uncertainty. Kids have been on varying schedules. Things like changing sleep patterns, more screen time, and less structure can affect a student's ability to focus and learn. As we transition back to the classroom, help me balance grace and expectations. Help us get into a healthy, consistent routine.
Father, my students come from different backgrounds. Some took family vacations while on break. Others didn't know where their next meal would come from. All these unknowns can be overwhelming if I try to manage them on my own. You are our hope, Lord. Psalm 145:18 reminds me, "The Lord is near to all who call on him, to all who call on him in truth." I am calling on you right now, Heavenly Father. We need you here with us every day.
Help me to be a stable, reliable force in these children's lives. I pray they will feel freedom to learn and grow within the comfort of the boundaries I set for them. And above all, I pray they will know the love of your Son Jesus through me. In his name I pray, Amen.
5. A Prayer to Begin a New School Year
No matter how many "first days of school" we have, each one can feel like the first ever. The anticipation brings back childhood memories of shopping for a shiny new lunchbox and sporting a fresh pair of sneakers. No doubt, teachers get the first-day jitters! But we're also aware that for many of our incoming students, the first day of school brings dread instead of enthusiasm.
We may have kids in our classes who've experienced trauma. Those experiences affect every area of their lives, including school. We have no idea what children have endured before the school year begins, but one thing is true. Our students need us to be on their side in the classroom. They also need us to battle on their behalf in prayer.
Dear Lord,
Thank you for the excitement I'm feeling in anticipation of another new school year. Thank you for each child who will be enrolled in my class. I can't wait to meet them! Help me to see each one through the eyes of your Son, Jesus. Help me recognize their strengths, appreciate their unique qualities, and guide them with a gentle hand.
I understand some of these children may have survived trauma in their lives. They will need special care and support throughout the year. Give me the wisdom I need, Lord, and supernatural discernment to know when a student needs extra help.
Your Word tells me in James 3:17, "But the wisdom that comes from heaven is first of all pure; then peace-loving, considerate, submissive, full of mercy and good fruit, impartial and sincere." I want my classroom to have an atmosphere of peace, unity, and encouragement. Teach me to lead by example— showing students how to support one another and be a good friend. Help me to be an affirming voice in their lives. I give you glory and praise as we begin this new year. In Jesus' name I pray, Amen.
Photo Credit: ©Getty Images/Wave Break Media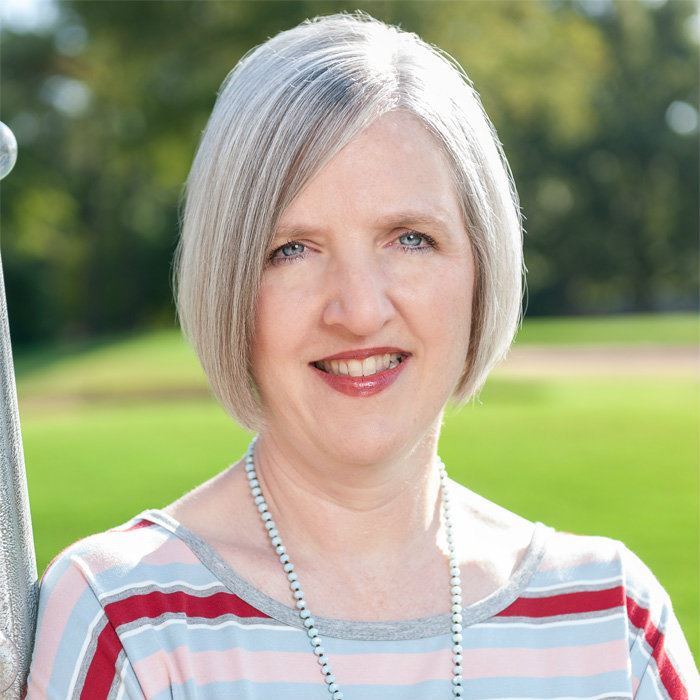 For more spiritual growth resources, check out the 5-day email study Walking with Rahab by today's devotion writer, Kristine Brown. You'll find weekly encouragement to help you "become more than yourself through God's Word" at her website, kristinebrown.net. Kristine is the author of the book, Cinched: Living with Unwavering Trust in an Unfailing God, and the companion workbook.