Carrie Underwood Sings 'Go Rest High On That Mountain' to Honor Vince Gill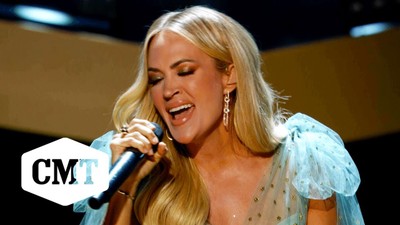 By from GodTube.com, Crosswalk.com
Today, Carrie Underwood is putting her own spin on this Vince Gill classic for the CMT Giants special.
Carrie became a household name after winning the fourth season of American Idol back in 2005. She won over the hearts of America with covers of songs such as Bonnie Raitt's 'I Can't Make You Love Me' and 'Bless The Broken Road' from Rascal Flatts.
After her win, she quickly climbed the country charts and made a solid name for herself in the country music world. It's been 16 years since that momentous audition and Carrie is still using her gift to touch our hearts. Just listen as she belts out these iconic words to honor her friend, and legend, Vince Gill.
This content originally appeared at https://www.godtube.com/watch/?v=EJ0MCFNU; used with permission.
Photo credit: ©GodTube