He Will Provide - iBelieve Truth: A Devotional for Women - January 6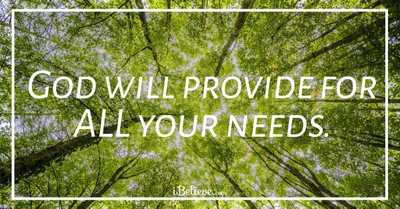 Crosswalk.com

He Will Provide
By Keneesha Saunders-Liddie
But my God shall supply all your needs according to his riches in glory by Christ Jesus. – Philippians 4:19
I have a problem with waiting. Like most people, I want instant gratification. When I go through a drive-thru, I expect to have my food by a certain time, and when 30 minutes have passed and I've got nothing to show I'll complain, "Isn't this FAST food? Why then is it so slow?" I have waited on God for many things and I have to say that in hindsight I always conclude his timing is perfect.
I got married at the age of 25 but I wanted to get married at an earlier age like 20-22 but when I was ready to jump the broom I didn't have any potential candidates. So when I passed the age of 22 I figured that marriage probably wasn't what God wanted for me.
Did you know that God has a great sense of humor? He must've looked down at me and said, 'great now that you're done looking, I can send someone your way.' The person that he sent wasn't someone that I was interested in because I didn't think he was ready for marriage so I resisted.
Well glory be to God my husband was persistent and he told me even if he wasn't ready for marriage, he would still marry me because he not only loved me but he saw that I could be his good thing.
When I least expected it God saw my needs and provided for me. He gave me what I couldn't give myself and he receives all of the glory for it.
Have you waited patiently on God for a need that you've prayed for constantly? Usually, when you are on the brink of giving up that's when God steps in and gifts us with much more than we ever thought we needed?
There is a key-word in this passage and it is all. I once heard someone say, all means all and that's all that all means. Your God is for you and he wants to provide all of your needs. If you are honest and you start counting your blessings you will realize that he provides much more than our needs.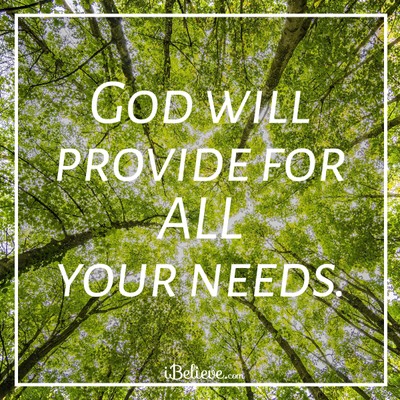 He also provides our wants.
Ice, cream, fancy restaurant dinners, new clothing, most of these things are not needs but we want them and he blesses us with much more than we even realize.
As believers we sometimes walk around defeated, acting like God isn't on the throne and he isn't for us. However, he is for us, he is for you and if you ask for food he won't give you a snake. I'm guilty of thinking that I know what's best for my life until God shows up.
When he shows up and I compare my choices against his, without a doubt, his choices are always the best. When Paul wrote this verse, he was in jail. His needs were met through the people of God in the surrounding area. And as a result of his needs being met, he blessed the people by pronouncing this truthful blessing over their lives.
Do you believe in the pronouncement of Paul? Even when you don't know where the money will come from to pay your bills? Even when you don't know who will hire you? Trust that God will provide. He owns the cattle on a thousand hills. If even the death of a sparrow is important to God, how much more are we as his beloved children and image-bearers.
Dear God,
I am so grateful that I can turn to you anytime. Help me to remember that you are the giver of all things good. You are the owner of this entire universe and you will supply my needs according to your riches in glory.
In Jesus Name, Amen.
---
Keneesha is a wife, mom and writer. She is an avid reader of wholesome romance novels and a lover of writing. She is hoping to one day add author to her list of accomplishments. As a pastor's kid she fell in love with the way Jesus loved her at an early age and want to encourage others to live for him through her words. You can find more musings from her https://www.womenlovinggodsway.com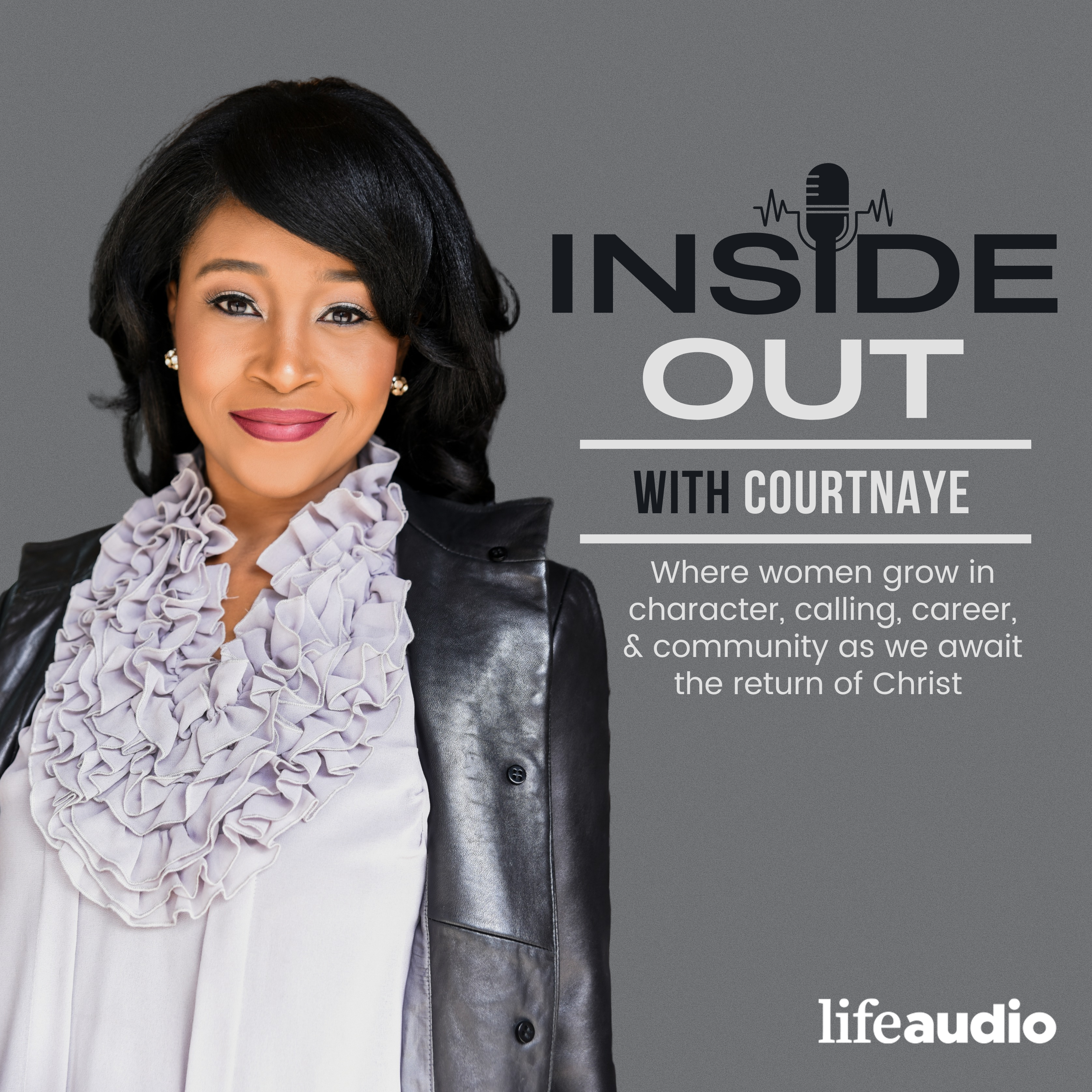 Want to grow in your character, career, calling, and community? We've got a podcast for you!
Are you ready to start tackling your goals? Have you been looking for a few helpful ways to reach them successfully? Join Courtnaye as she shares lots of practical tips that will help you accomplish your goals with a solid plan forward. Just click the play button below!
Click here to see the full list of Inside Out with Courtnaye episodes!