Pastor Rick's Daily Hope with Pastor Rick Warren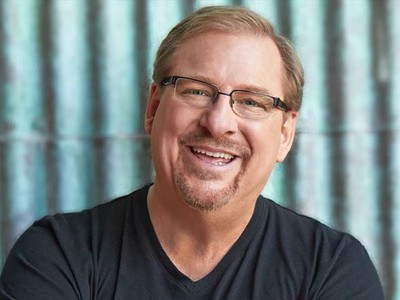 Listen on 94.7 FM The Word KRKS
Latest Broadcast
The Prayer of Surrender - Part Two
10/15/2021
Uncontrollable circumstances, uncooperative people, and unexplainable pain are all sources of stress. In this message series, Pastor Rick looks at the Lord's Prayer and points to the only solution for stress: total surrender to God.  By nature, we are discontented people. The good news is, contentment is something we can learn. Join Pastor Rick as he teaches how true contentment comes from relying on Jesus for strength. 
Featured Offer from Pastor Rick's Daily Hope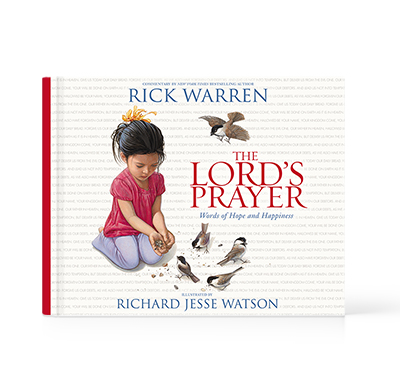 The Lord's Prayer Children's Book
Build a Firm Foundation of Prayer in the Next Generation! "Perhaps the most important role you can play in the life of a child is teaching them to trust God through prayer. It's the key to living with hope." —Pastor Rick. That's why it's so important to strengthen the hope of kids by introducing them to Jesus' model for prayer at an early age. And we're excited to help you do that with Pastor Rick's children's book, The Lord's Prayer: Words of Hope and Happiness. Filled with thoughtful insights from Pastor Rick as well as stunning illustrations from award-winning artist, Richard Jesse Watson, this book brings the poetic scripture from the King James Version alive for readers young and old. It's sure to become a meaningful bedtime ritual, a treasured memory, and by God's grace, a legacy that bears good fruit for generations to come. This book is a perfect way to share the beauty and richness of The Lord's Prayer with the children the Lord has placed in your life. And it's our thanks for your gift below to help Daily Hope take the Good News to more people everywhere. So please request a copy for yourself or a friend today, and thanks for your generosity!