Pastor Rick's Daily Hope with Pastor Rick Warren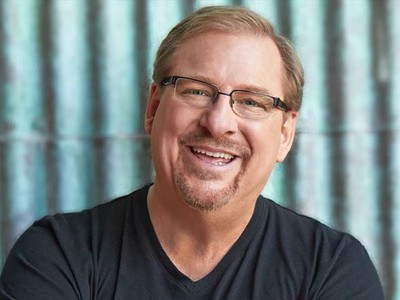 Listen on 94.7 FM The Word KRKS
Latest Broadcast
Handling Opposition to Your Faith—Part One
5/26/2023
God wants to bless your life! The problem is that people don't always choose to live in ways that God can bless. Listen to this series by Pastor Rick as he walks through Jesus' most famous sermon, the Sermon on the Mount, where he shared the Beatitudes—the conditions for receiving God's blessing on your life. They still apply to your life today! The Bible says that "anyone who belongs to Christ Jesus and wants to live right will have trouble from others" (2 Timothy 3:12 CEV). Join Pastor Rick for this message series as he explains why you will face opposition to your faith and what you need to remember, what you need to do, and how God will bless you when you stand firm in your faith. You should never be embarrassed for standing for the truth and doing what's right. In this broadcast, Pastor Rick helps you understand why you don't need other people's approval to be happy and how that understanding will help you face opposition to your faith.
Featured Offer from Pastor Rick's Daily Hope
Keys to a Blessed Life Study
Some say the key to the good life is health, others say material wealth—but what does God say? Find out in Pastor Rick's dynamic Bible study, The Keys to a Blessed Life. This 6-session video series reveals the secret to the abundant life God promises by exploring Jesus' most well-known sermon, the Sermon on the Mount. Dive deep into the Beatitudes with Pastor Rick to discover the hopeful and purpose-filled life God has planned for you through messages like . . • How God Blesses Broken Hearts• Your Ministry of Mercy• How to Reconcile a Relationship• Handling Opposition to Your Faith. The Keys to a Blessed Life is our thanks for your gift below to take the Word of God to a world in need, so ask for your copy when you give today. Thank you!