Focus on the Family with Jim Daly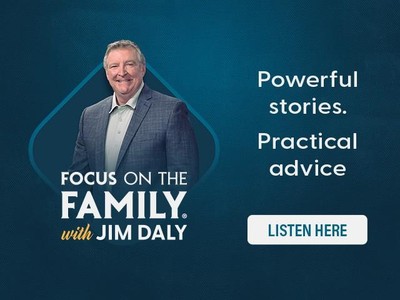 Listen on 94.7 FM The Word KRKS
Monday
1:00AM - 1:30AM, 7:00AM - 7:30AM, 12:30PM - 1:00PM, 7:30PM - 8:00PM
Tuesday
1:00AM - 1:30AM, 7:00AM - 7:30AM, 12:30PM - 1:00PM, 7:30PM - 8:00PM
Wednesday
1:00AM - 1:30AM, 7:00AM - 7:30AM, 12:30PM - 1:00PM, 7:30PM - 8:00PM
Thursday
1:00AM - 1:30AM, 7:00AM - 7:30AM, 12:30PM - 1:00PM, 7:30PM - 8:00PM
Friday
1:00AM - 1:30AM, 7:00AM - 7:30AM, 12:30PM - 1:00PM, 7:30PM - 8:00PM
Saturday
12:30AM - 1:00AM, 12:30PM - 1:00PM
Sunday
12:30AM - 1:00AM, 8:30AM - 9:00AM
Latest Broadcast
Reclaiming Hope and Safety in a Destructive Marriage – I
10/21/2020
Tragically, one in every four women will experience abuse sometime in her life...and Christians aren't excluded. We'll offer hope and help to women who feel trapped in destructive relationships. Discover how you can break free from emotional abuse.
Featured Offer from Focus on the Family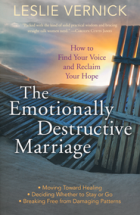 The Emotionally Destructive Marriage
Marriage is meant to be a "safe haven" for both partners - so how is a wife meant to respond if the relationship becomes emotionally abusive? Vernick offers a specific biblical plan of action. In this perspective-changing resource, you'll learn to identify destructive behaviors, re-establish safety, stand up for yourself, and move toward restoration within a Christ-honoring framework.