Turning Point with Dr. David Jeremiah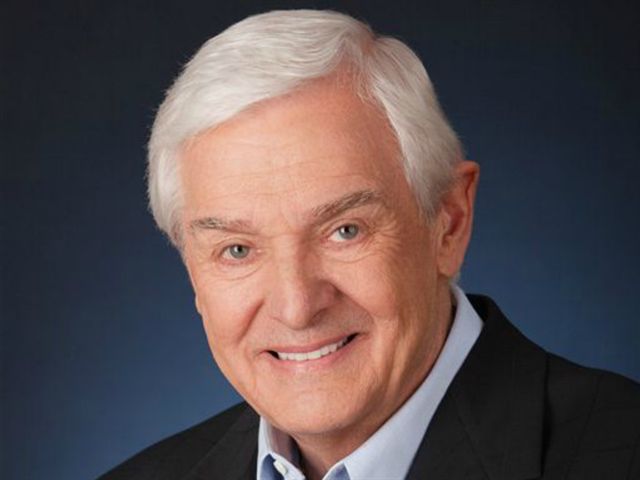 Listen on 94.7 FM The Word KRKS
Monday
4:30AM - 5:00AM, 9:30AM - 10:00AM, 6:30PM - 7:00PM
Tuesday
4:30AM - 5:00AM, 9:30AM - 10:00AM, 6:30PM - 7:00PM
Wednesday
4:30AM - 5:00AM, 9:30AM - 10:00AM, 6:30PM - 7:00PM
Thursday
4:30AM - 5:00AM, 9:30AM - 10:00AM, 6:30PM - 7:00PM
Friday
4:30AM - 5:00AM, 9:30AM - 10:00AM, 6:30PM - 7:00PM
Saturday
1:00AM - 1:30AM, 5:30PM - 6:00PM
Sunday
1:00AM - 1:30AM, 10:30AM - 11:00AM, 1:30PM - 2:00PM
Latest Broadcast
Happy Are the Harnessed, Part 1
8/12/2020
What comes to mind when you hear Jesus' words, "Blessed are the meek"? If you picture someone weak, spineless and submissive, you're in for a surprise. Dr. David Jeremiah explains the original meaning of meekness and why it's worth taking to heart if you want to be happy. 
Featured Offer from Turning Point

John—The Divinity of Christ
Bring Each Book of the Bible to Life! The Jeremiah Bible Study Series captures Dr. David Jeremiah's 40-plus years of commitment to teaching the Word of God. In each study, Dr. Jeremiah points out what that book of the Bible says, what it means, and what it means for you today. Request the study of John today.