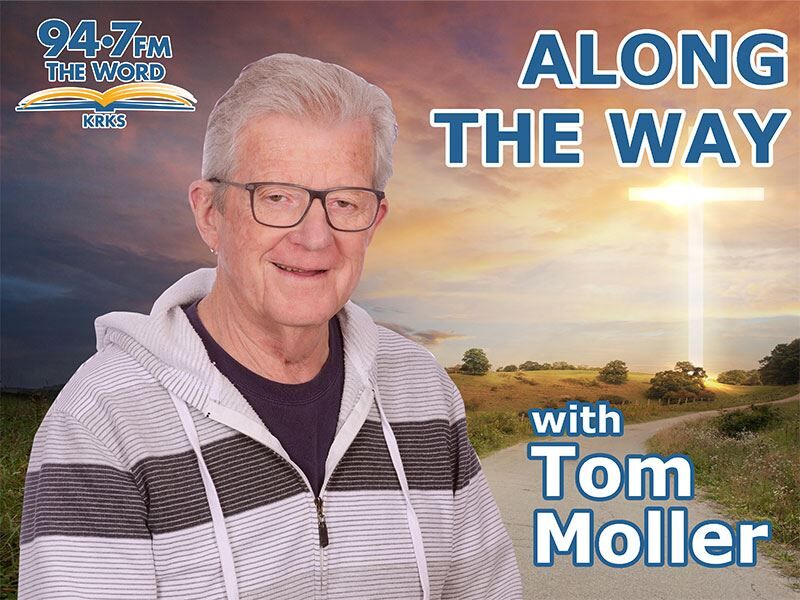 The early Christians were known as "people of 'The Way.'" "Along the Way" is an interview program hosted by Tom Moller talking with people of "the Way." Specifically, people who are engaged in local ministries or local people who are leading lives of significance. And also people who are involved in ministries heard on the station who give us an inside-look at those ministries and the lives those ministries touch.
Show Links:
---
---
Tom's career in radio began in 1963 at a student radio station at Michigan State which led to a varied radio career in Lansing, Santa Barbara, and Denver. He had been at various times a news anchor, a rock and roll disc-jockey, a sports producer, and an advertising account executive before coming into a personal relationship with Jesus Christ on Valentine's Day in 1973. A few years after that he earned an MDiv seminary degree and made a transition to Christian radio in 1980. He came to Denver after managing a Santa Barbara-area radio station owned by Salem Media, the same company that owns 94-7 The Word.
He came to faith in Christ during the general time period of what is often known as the "Jesus People Movement" in Southern California. It was the time period that spawned Contemporary Christian Music, which appealed very much to him as a rock and roll disc-jockey. In fact, many of the rock and roll artists whose music he played, or he had met, had themselves become Christians and were beginning to do Contemporary Christian Music.
He's the morning host on 94-7 FM The Word, introducing the teaching programs from 6 to 10 am weekdays. Now semi-retired, Tom says his work on the morning show is the radio version of a Walmart greeter's job. In addition to "The Morning Word with Tom Moller," he hosts "Along the Way" Saturdays at 2pm spotlighting local ministries and giving behind-the-scene looks at ministries heard on the station.
Thankfully, to him, he enjoys mornings. He gets up at 1:17 a.m., spends time in prayer and morning devotions after taking a shower, then arrives at the station at 3:30 a.m. After the morning show, he bids everybody at the station "Good Night" then hurries home to take a nap which he says is the best sleep he gets each day. The rest of his day usually involves a trip to the gym to work out, spending some alone time with his wife, Donna, buying and selling stocks, and doing some work as an elder for his church.
He and Donna have been married since 1965, and have 3 children and 5 grandchildren. They enjoy traveling to San Diego often and traveling in their RV.