How to Find Biblical Joy When You've Been Misunderstood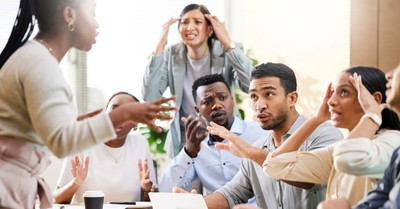 By Gina Smith, Crosswalk.com
"To be a follower of the Crucified Christ means, sooner or later, a personal encounter with the cross. And the cross always entails loss." Elisabeth Elliot
We had been looking for a church home for several months and were very weary when we decided to settle at one particular church temporarily. It seemed like it might be a good fit, and we desperately needed a place to rest and serve.
Week after week, for a couple of months, we made our way to the Sunday morning service, the midweek service, and a few additional events. We intentionally met up with the pastor to get to know him and hear his heart for the church. We wanted him to know that we were eager to be involved in a church again and that we wanted to serve. We continued to go to this church week after week. Other than two or three people that we already knew before we visited, very few people reached out to us to try and get to know us. After attending for about four months, we still felt like visitors.
My husband decided to meet the pastor for lunch in an effort to encourage him and to offer to serve in any way he might need. The day arrived that they had scheduled, and he eagerly drove to his lunch appointment. After a few hours, he quietly walked through the front door and sat down at our kitchen table.
"How'd it go?" I asked. For the next several minutes, he shared a list of issues that the pastor had shared with him. Then he ended the conversation with this statement, "He believes that we came to the church with an agenda…."
Confused, shocked, disappointed, and frustrated are just a few words that might begin to describe how we felt that day. Our desire and eagerness to serve in the church, and our meetings meant to try and get to know the heart of the church, had been taken the wrong way. Our motives were in question. Trying to explain or defend ourselves would probably fall on deaf ears. Their minds were made up about us, and there was little we could say.
We resumed our church search.
It has been a couple of years since this happened, but whenever we think about it, we are still very confused by the experience. It still seems somewhat strange to us that judgments and conclusions were made about us by people who didn't even take the time to get to know us. What did we do wrong? How did this happen? Why were we so misunderstood?
We believe that nothing happens by chance and that we can learn from everything God allows us to go through. As time has passed, we have been able to see that being misunderstood and even judged was allowed to happen and has been used to make us more like Jesus. God has been equipping us to be able to serve him better and to serve the church better. He allowed us to be judged and misunderstood so that we would know how it feels, be careful to assume the best of others, and not judge another member of the body of Christ.
I never want to make another person feel like we did after that experience.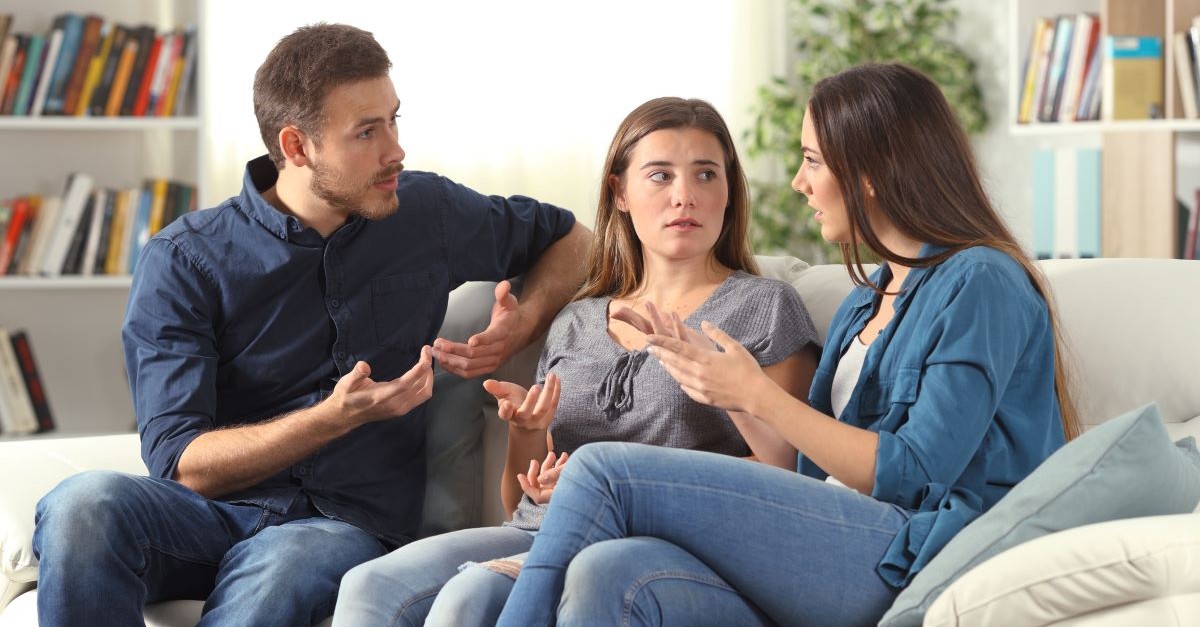 Photo credit: ©GettyImages/AntonioGuillem
Verses to Help You When You Have Been Misunderstood
Zephaniah 3:17 "The Lord your God in your midst, the Mighty One, will save; He will rejoice over you with gladness, he will quiet you with His love, he will rejoice over you with singing."
No matter what others think of you, God rejoices over you with gladness, loves you, and nothing can change that. People will judge you and assume the worst of you. There will be misunderstandings. God will never misunderstand or judge you. Ever.
Psalm 139:4 "For there is not a word on my tongue but behold, O Lord, you know it altogether."
God knows you. He knows what you are thinking, and the motives of your heart, and you never have to worry about him rejecting you because of what he finds there.
Psalm 27:14 "Wait on the Lord; be of good courage, and He shall strengthen your heart; wait, I say, on the Lord!"
When we are misunderstood, it can be devasting. There can be a temptation to withdraw from spending time with people. When we run to God with our concerns and heartbreak, he will provide us with the strength we need to persevere and learn what he wants us to learn.
What Good Comes When You Have Been Misunderstood
•It is an opportunity to ask God to help you respond in humility and to seek peace with the one who has misunderstood you. Even if the situation is never cleared up, it is an opportunity to lean into God and allow him to work in you with a heart of humility. One that will show grace to those who have misjudged you.
•It is an opportunity to ask God to show you if there is anything that you are doing that might have contributed to the misunderstanding and to show you if you should do anything to clarify your side of the story.
•It's an opportunity to be reminded that you always want to assume the best of others. You never want to judge or assume the worst of another member of the body of Christ. You don't want to make another person feel the way you have been made to feel!
Find Biblical Joy by Focusing on God
Thank Him for Who He Is:
Father, thank you for being El Roi – The God who sees. You see me – all of me. You know my heart and the motives that lie there. Please make it clear how you want me to deal with being misunderstood. Help me respond humbly and show grace to those who have assumed the worst of me. Help me to love the way you have loved me.
Thank Him for His Faithfulness:
Father, thank you for being faithful even when people who call themselves your children are not. I know I can count on you no matter how inconsistent or unreliable others might be, and even when others assume the worst of me. Please grow within my heart the kind of faithfulness that you possess.
Thank Him for His Promises:
Father, thank you for the promise that you are with me and will never forsake me. Thank you for the promises that tell me that your love is unconditional. And thank you for your promise that we will see everything clearly one day.
Thank Him for His Provisions:
Father, you have supplied all I need to walk in godliness, no matter what happens. Thank you for providing me with the strength to face conflict amidst misunderstanding. Thank you that, whether or not a misunderstanding is cleared up, you know my heart, and nothing can change the unconditional and steadfast love that has been provided through your son.
To learn more about how to choose biblical joy, check out my book "Everyday Prayers for Joy"!
For weekly encouragement on how to choose biblical joy in all circumstances, subscribe to "Choose Biblical Joy Today"
This article is part of a series by Gina Smith on biblical joy. Here are more of her articles:
How to Find Biblical Joy When You Have Been Treated Unfairly
How to Find Biblical Joy When You Battle Depression
Finding Biblical Joy in Loneliness
How to Find Biblical Joy When Life Doesn't Look the Way You Thought it Would
Premium PDF Compilation - Finding Biblical Joy in the Midst of Trials
Photo credit: ©Getty Images/PeopleImages
Gina Smith
is a writer and author. She has been married for 35 years to Brian, a college professor and athletic trainer. For 25+ years, she and her husband served on a Christian college campus as the on-campus parents, where Brian was a professor and dean of students. They reside right outside of Washington, DC, and are the parents of two grown children, one daughter-in-law, one son-in-law, and one granddaughter. She recently authored her first traditionally published book, Everyday Prayers for Joy, which is available everywhere books are sold. You can find Gina at the following: Website:
ginalsmith.com
, Instagram, and at Million Praying Moms, where she is a writer.
LISTEN: Being Complete in Jesus (Understanding Matthew 5:21-48)
Hearing Jesus is a devotional journey through the gospels, where we explore the teachings of Jesus chapter by chapter. If you're seeking to live a life that reflects God's, this podcast is for you.
The views and opinions expressed in this podcast are those of the speakers and do not necessarily reflect the views or positions of Salem Web Network and Salem Media Group.
WATCH: 10 Sins Christians Downplay (and Why They're So Destructive)
Stock Footage & Music Courtesy of Soundstripe.com Thumbnail by Getty Images